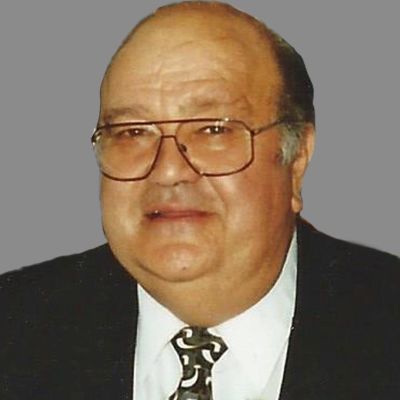 David George
Heckman
How do you know David George? Please share your stories and photos, and help spread the word about this page!
"My body and my heart may fail, But God is the rock of my heart and my portion forever." Psalm 73:26
David George Heckman was born on August 7, 1935. The second child of Harold and Gertrude Heckman, he was raised in a farmhouse overlooking Penn Cove on Whidbey Island. His parents were Jehovah's Witnesses and had moved to the island to preach. In fact, in those days it became known as Heckman's religion on the island. David's faith was evident from an early age as he preached throughout Island, Skagit and San Juan Counties.
In 1956, he married Wilma Joanne Wessel, also a faithful Witness, and they had two sons, Jeffrey Alden and Kevin Lane. Twelve years later they had two more sons, David Jonathan and Joel Andrew. Dave had a mischievous sense of humor and would introduce his older sons as his children from his first wife.
In the early years Dave served in congregations in Sumas, Marysville, Redmond, Lynnwood and Everett. As this was not a paid work, he worked in lumber mills, shingle mills and logging to make a living, losing a finger to that trade. While in Lynnwood, he bought into an electrical business, which he sold in 1970. During those years, he and Wilma gave a home to a foster child, Denise; the daughter they never had.
Having the missionary spirit, Dave and his family moved to Silver Bay Minnesota in 1970. He served the congregation there for three years. Then they spent the next two years on a small Caribbean island called St. Vincent, 100 miles west of Barbados. Returning home to care for older family members in 1975, he established an electrical business named Northland Electric, Inc. with his partner for many years Clint McCubbin, Jr. They also built apartments in the Snohomish area.
Although an excellent businessman, his focus was on helping the congregations of Jehovah's Witnesses in Washington and elsewhere. He served in many more local congregations and as the overseer of the annual conventions of Jehovah's Witnesses for Washington and Vancouver BC. He also served on the Regional Building Committee for the construction of Kingdom Halls in Washington, an Educational Center in Hawaii, and disaster relief after Hurricane Katrina and flooding in Vancouver, WA. He was instrumental in the building of Kingdom Halls on the islands of St. Vincent and St Lucia.
David and Wilma built a house on San Juan Island in the 1980's that became a beautiful get away for this always-working man and his family. Very hospitable, David loved to cook for family and friends. He also cooked every day for his dog, a rescued Boxer.
In 2003, after a long illness his beloved Wilma died. David was married again in 2004 to Beverly Williams, a family friend who had served as a missionary in Chile for 37 years. They had 17 happy years together and continued to be active in their local congregation. Dave suffered a debilitating stroke in 2012 and was severely paralyzed. Beverly cared for him with love and devotion until his death on November 10, 2021.
David is survived by his wife Beverly; his four sons and their families, including 3 grandchildren Amber Larson, Autumn Hazel, Kaleb Heckman and 2 great-granddaughters, Olive and Amelia; his younger brother John; his nephew David Wayne and other family members. His older brother James died in 1999.
David will be remembered by a great many friends who appreciated his hard work, his spiritual wisdom and Bible knowledge.
A memorial will be held on December 18, 2021 at 1:30 pm. The Zoom meeting ID is 846 2165 5010 and the Passcode is Job14:14. In lieu of flowers, donations may be made to the worldwide work of Jehovah's Witnesses at donate/jw.org.
LINKS
The Daily Herald Obituaries
https://www.legacy.com/obituaries/heraldnet
Donate to Jehovah's Witnesses
http://donate.jw.org