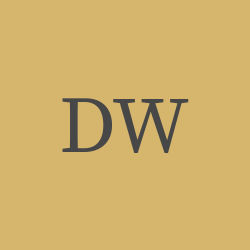 Darryl
G.
Woodall
Did you know Darryl? Please share your stories and photos, and help spread the word about this page!
Darryl G. Woodall, passed away in Houston, Texas, on August 5, 2022, just after his 84th birthday. He was a beloved husband, godfather, brother, uncle, friend, and retired counselor. Darryl was born in Electra, Texas, on July 1, 1938, to "Gip" and Blanche Woodall. His family moved to New London, Texas, in 1939. He attended London schools from kindergarten until high school graduation, in 1956. Darryl was involved in many activities; on Sundays he would join his mother, and family, at the Baptist church, and in the evenings, he would join his friends at the M.Y.F. (Methodist Youth Fellowship). He was also a member of the high school band, where he played trombone; opening the door for him to be a part of the Kilgore College Ranger band, which traveled with and accompanied the world-famous Kilgore College Rangerettes. At an early age, he had learned to play piano, which contributed to his lifelong love of music.

After graduating from Kilgore College, Darryl continued his education at East Texas State University, graduating with a BA degree in Business. He moved to Houston, Texas, where he taught in the Houston school district for several years, followed by a move to the Spring Branch ISD system. Later he added a Master of Arts degree in Counseling from Sam Houston State University and moved into a position as a high school counselor for Spring Branch ISD; over the years he worked with students on several campuses including Memorial High School, Stratford High School, and Westchester High School.

Darryl married his spouse, Gary Bergner, on December 28, 2016. Gary passed away January 16, 2022; they had been together for 44 years. Their life was one of joyful times together with their many friends in the states, as well as Europe. They especially enjoyed visiting friends in France.

Darryl enjoyed spending time, over the years, at Lake Livingston. He and his friends enjoyed many weekends there, and spending time with his godson, Edd. Darryl was an avid reader, and had a great love of pets and animals, as well. He was very respected by his neighborhood friends; and was known as, the "Mayor of Nolda" or "Counselor", for the many evenings that he and Gary held court, in their driveway. His humor was always delivered with a touch of class, a little sass, and a great smile!

Darryl was dearly loved by many and will be forever in our hearts. His life was dedicated to doing all he could to make the world a better place for his family, his friends, and especially those he hoped to be able to assist in reaching their life's goals. He brought love, happiness, and joy to us all.

Darryl is survived by his sister, Glenda Johnson, of Longview, TX; his brother, Larry Woodall, and sister-in-law, Sue Woodall, of Washington state and Arizona; niece, Pam Johnson, of Longview, TX; nephew, Dean Johnson and Shari Johnson of Longview, TX; Doug Woodall, nephew, and wife, Heidi, and children, Madi and Jake, of Washington state; Jeff Woodall, nephew, of Washington state; brother-in-law, Keith Bergner and wife, Marcia; brother-in-law, Kenneth Bergner; aunt, Des Mitchell, of Longview, TX; and numerous cousins and other extended family members. He is also survived by his godson, Edd Compton and wife, Susannah, of Houston, TX; and special family: Donna Baker, Peggy and Randy Chustz, Shannon and Jim Nash, Kyle Pulliam, and Steve Watson, as well as many other special longtime friends in Houston.

We appreciate all the doctors, nurses, and staff at Houston Methodist Hospital for their care and dedication to Darryl, during these last months. Plus, a special thank you to all his friends who came by for a visit, who sent cards or flowers, and to everyone who expressed your love and concern for Darryl. He loved each one of you.

A Celebration of Life will be held on September 1, at Bradshaw-Carter Memorial, 1734 West Alabama St., Houston, TX 77098, at 5:00.

Darryl will be laid to rest next to his spouse, Gary Bergner, in Kilgore City Cemetery, on October 22, 2022, at 2:00 p.m. under the direction of Rader Funeral Home of Longview, TX.

The family asks that in lieu of flowers and other tokens of sympathy that memorials be made to the: Blanche Foshee Woodall Memorial Scholarship Fund at Kilgore College, sending all memorials to the Kilgore College Foundation, Attention: Merlyn Holmes, Director of Development, 1100 Broadway, Kilgore, TX 75662.
LINKS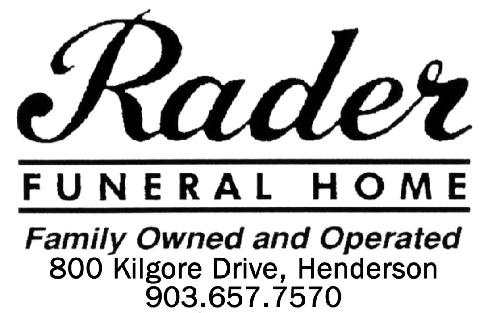 RADER FUNERAL HOME - Henderson
Henderson Daily News
http://www.hendersondailynews.com

Kilgore News Herald
http://www.kilgornewsherald.com

Longview News-Journal- Memoriams
https://www.news-journal.com