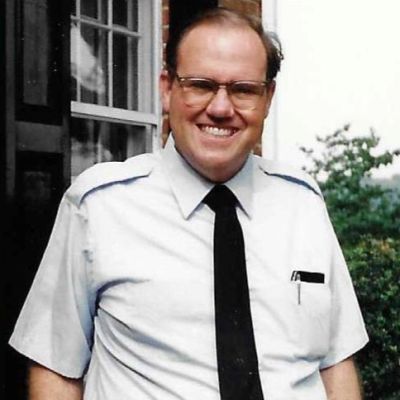 Daniel
Lee
McCaffery
Help us celebrate Daniel! Please share your stories and photos, and invite others who remember Daniel.
Daniel Lee McCaffery (80) of Chesapeake City, MD passed away

on Tuesday, November 2, 2021. Born on June 24, 1941 in St

Louis, MO, he was a devoted husband to his wife Cecile Timolat

McCaffery.

Dan served his country honorably in the U.S. Navy as an Airborne

Radar Technician and Electronics Instructor. This is where Dan

caught the "flying bug." While stationed throughout the country in

his Navy career, he took up flying as a hobby. After he finished

serving his country, Dan moved to Maryland where he went to

work as a charter pilot for Summit Aviation in Middletown, DE.

He rose to the rank of Head of Charter Operations for Summit, as

well as became the primary pilot for members of the DuPont

family. Later in life, he helped impart his extensive knowledge to

aspiring pilots as a senior flight instructor in Cecil County. In his

free time, Dan enjoyed Model Railroading, Sailing, Photography,

History and Traveling with his family.

Dan volunteered his time and expertise at The Baltimore Streetcar

Museum and Railroad Museum of Pennsylvania. He was an active

member of the Experimental Aircraft Association, as well as the

Aircraft Owners & Pilots Association. His Railroading interests

included the Pennsylvania Railroad and East Broad Top Railroad,

which he modeled in O-scale on his home layout. He will be

deeply missed by all who knew and loved him.

Dan is survived by his loving wife of 42 years, Cecile Timolat

McCaffery; two sons: Daniel T. McCaffery, Sean McCaffery and

his wife Emily; and two grandchildren: Guyon and Leonie

McCaffery.

A Mass of Christian Burial will take place on Friday, November

12, 2021 at 11:00am. A visitation will be held one hour prior to

the service at Immaculate Conception Catholic Church - 455 Bow

Street, Elkton, MD. Burial will be in the Old Bohemian Cemetery

(St. Francis Xavier - Warwick, MD). Face masks will be required.
LINKS

R.T. Foard Funeral Home, P.A.

Cecil Whig
http://www.cecildaily.com/site/contact.html