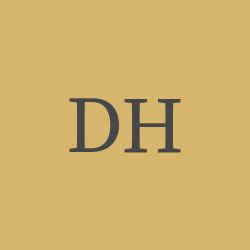 Daniel
Danny Clyde
Hankey
Join us in celebrating Daniel—please share your stories and photos, and help spread the word about this page!
Conventional expressions like "positive attitude" and "overcoming adversity" do no justice to Daniel Clyde Hankey, who passed away after a brief illness on August 7, 2018, at the age of 65. Danny was the second of four children born to Dr. Daniel Dwight Hankey and Lillian Winship Hankey. He and his brother, Charles Winship Hankey and his sisters, Nell Winship Hankey and Evelyn Hankey MacKenzie, grew up in Atlanta. He was an athlete and scholar, playing on championship baseball and football games at Dykes High School. Danny received his degree in Religion and an addiction to college basketball from Duke University in 1975, with the intention of attending medical school. Life had other plans. Through sheer stubbornness, he survived a devastating automobile accident that seriously affected his body but not his mind, and he began a long career at Lockheed Martin, designing computer systems. Danny always had a book close by and read with a pencil for taking notes in the margins, studying science and jazz with great enthusiasm.

Through his enjoyment of music, specifically jazz, he met the love of his life- Jordan "Pat" Rhodes Hankey. As a professional pianist, she and Danny forged an instant musical connection throughout their 23 year marriage. He became a father- not a stepfather- to Pat's son, David Alexander, and a grandfather to David and his wife, Valerie Alexander's two children, Anne Marie Alexander and Marshall Harvey Alexander, who knew him as "Paw Paw". His connection to cousins, nieces and nephews were obvious to anyone who saw him at Tate Mountain which remains the family's spiritual home.

Upon retirement from Lockheed, he served on the Board of Visitors at Duke Divinity School. He inspired everyone with his formidable intellect, his quick wit, and his love of life and the people around him. He will be sorely missed , but never forgotten.

A Celebration of Life Service will be held 2:00 pm, Friday, August 10, 2018 at HM Patterson and Son Canton Hill Chapel Funeral Home with Rev. Pemberton Cooley and Rev. Joe Brice officiating. A reception will follow the service, and will be held at the funeral home to receive family, friend and guest.
LINKS

H.M. Patterson and Son Canton Hill
www.hmpattersoncantonhill.com

The Atlanta Journal-Constitution
http://www.ajc.com