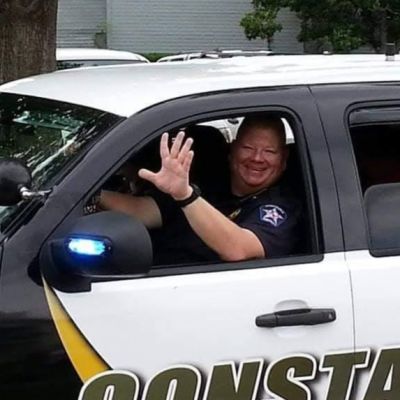 Daniel
Bailey
Cain
Jr.
Join us in celebrating Daniel—please share your stories and photos, and help spread the word about this page!
Daniel (Dan) Bailey Cain Jr., 57, was born on August 29th, 1964 in Dallas, Texas, and passed away on Wednesday, September 8th, 2021 in The Woodlands, Texas. Dan went to high school at James Madison High school in Houston and graduated in 1982. Shortly afterward, he married his high school sweetheart, Christie Grady, and between that union, their children, Trey and Becca were born.

Dan Began his career in Law Enforcement graduating at the Alvin Community College Police Academy in 1985. His first job was in the Dallas County Jail as a Deputy with the Dallas Sheriff's Department. He was known by many in the Dallas area as Big Red. From the Dallas County Jail, he worked with the Marlin Police Department. After a few years in Marlin, he moved to Houston and received his HVAC Technician Certifications. Dan then moved to San Antonio to work with his father at the family Ice Machine Business, Ice Factory South Co. In 1991, the family moved back to Houston and began working with the Woodbranch Marshals Office and the Patton Village Police Department where he worked drug interdiction. Dan then moved to the Conroe ISD Police Department in 1992 as a School Resource Officer. During his time in the schools, he got involved in the DARE Program. In 1997, he started working as a deputy with the Montgomery County Constables Office Precinct 1. Assigned to the MISD Division, he implemented and oversaw the DARE Program. "Deputy Dan" was known and loved by the staff, students, and community. While working as a School Resource Officer with MISD, he was promoted to the position of Sergeant. Throughout his career with PCT 1, he was also able to work in the Civil/Patrol Division, Mental Health Division and Marine Division and obtained his Firearms Instructor and Master Peace Officer Certifications. He was also a part of the Gang Task Force and Swat teams with Pct 1. While working the Marine Division, he was promoted to the Rank of Lieutenant. After 20 years of service with Pct 1, he retired in 2017. After retiring, his love for law enforcement didn't end as he continued to teach training classes for Texas Commission on Law Enforcement.

Dans favorite things to do in life besides being a police officer, were fishing, hunting, boating and being with his family and friends. He volunteered for many years with the Houston Livestock Show and Rodeo cooking for the trail riders and was also a member of the Masonic Lodge of Montgomery. Dan bought the Jeep that he always wanted and joined the Montgomery County Jeep Society and other clubs. He had no fears. Even as a rookie climbing rocks, he climbed intermediate courses and always had his best friend, Angus, in the passenger seat. His interests also turned to traveling and he bought an RV. His plans and goals were to be able to camp and see the rest of the United States, but unfortunately, they were cut short.

Dan Cain is preceded in death by his father Daniel Bailey Cain Sr. He is survived by his grandmother, Annie Malmstrom; his mother, Velia (Betty) Cain; his daughter Rebecca (Becca Cain) Mulcahy and husband Kevin Mulcahy; his son Daniel (Trey) Bailey Cain III and fianc?, Amber Heath, her daughters Lisa and Ruby; the mother of his children, Christie Cain Gipson and her mother Gloria Jordan; and his girlfriend Michele (Mikki) Ham her mother Karen Ham; her son Patrick Guidry and grandson Aiden Guidry; her daughter Sarah Ham and partner Benjamin Plummer and grandson Cannon Plummer. He is also survived by many aunts, uncles, nieces & nephews.

A celebration of Dan's life will be held on Friday, September 17th, at the Montgomery United Methodist Church located at 22548 Tx Hwy 105, Montgomery, Texas. Visitation will be from 10 am to 12 noon, with a formal service to follow. Dan will be buried in Dallas at the Restland Funeral Home and Cemetery on Monday, September 20th beginning at 10am.

Dan will be remembered for his sense of humor, quick wit, huge heart, and most of all, his contagious smile. To leave condolences for the family, please visit www.shmfh.com.
LINKS

SAM HOUSTON MEMORIAL FUNERAL HOME
http://www.shmfh.com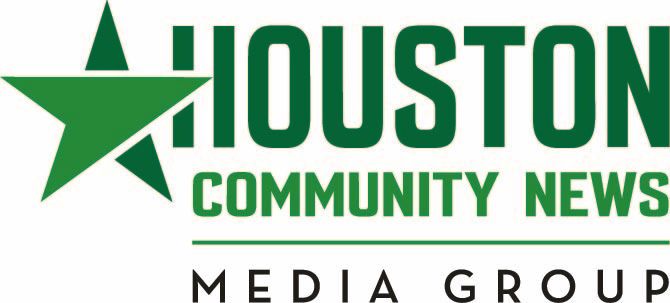 Houston Community Papers
http://www.chron.com