Dan K.
McDonough
What do you remember about Dan K.? Share your stories and photos here, and invite others to come share their memories.
The family of Dan K McDonough said goodbye to their earthly father, patriarch and strength on June, 28, 2022 at the age of 88.

Dan was born on February 16, 1934 in Corpus Christi, Texas to Vera Gallagher McDonough and Patrick Joseph McDonough. His family were Irish immigrant farmers who instilled in Dan a deep love and commitment to God, his country and family.

His early years were spent working in the fields and serving as a youth leader in the local 4H club where he gained an appreciation and knowledge of agriculture. In addition to farming, while at West Oso High School, Dan found that he had a natural talent for football. At the end of his junior year, he felt a strong calling to explore his faith and the priesthood so he enrolled for his senior year at St. John's Seminary in San Antonio. Latin proved to be more difficult than expected so after graduation and prayerful discernment, he decided to enroll at Del Mar College. After two years at Del Mar and excelling in their football program, Dan was pursued by Texas A&M's, Paul "Bear" Bryant. However, he was called to serve in the army before making the decision to attend Texas A&M.

While stationed in Germany he went from potato peeler in the kitchen to once again a stand-out on the football field. The army offered him a promotion in rank if he re-enlisted and continued playing for them, however Dan was ready to hang up his cleats as his heart was in South Texas and on one particular country girl.

Dan had met Doretta "Dolly'' Hoelscher through the 4H club when he was a youth leader at age 16. What began as a friendship, turned into his lifelong love. Dan was committed to marrying Dolly and finishing his college degree. They married in 1959, and he graduated from St. Edward's University in 1960. Dan and Dolly then moved back to his hometown of Corpus Christi to begin their married life. He worked at John Deere selling and servicing implements and in his spare time gave back to his church and community. He served on Christ the King's Men's Committee and on the Bishop's Advisory Committee. He was an active adult leader of the West Oso 4H Club and a member of the West Oso School Board.

In 1973, he moved his family to Dolly's hometown, when he took the job as manager of the Agua Dulce Co-op. He spent 37 years as manager serving the farmers and the local community. Through his work at the Co-op he was able to make an impression on and support the local youth in Agua Dulce. He served as 4-H leader, provided summer employment to many high school students, and bid/purchased numerous FFA and 4-H projects at the local stock show. Dan and Dolly were active members of St. Frances of Rome Catholic Church and avid supporters of Agua Dulce Schools, where all five of their children attended and graduated; he was also named an honorary FFA member, and was a member of the Lion's Club.

Aside from these activities, Dan's greatest pride and joy came from his family. He was a firm believer in the sanctity of marriage, commitment, and traditions passed down through generations.

Dan is survived by his loving wife of 62 years, Dolly. He taught his children that strong discipline in a faith-filled home would form a strong foundation for a legacy of love, laughter, dancing, playing and learning. He will be profoundly missed by his children and their spouses who loved him greatly and will continue to honor his legacy; Kathryn Greenup of Alice, Texas, Denise (Cory) Eckenrode of Bryan, Texas, Bryan (Veronica) McDonough of Waco, Texas, Linda (Ben) Garcia of Brenham, Texas, and Melissa McDonough, of College Station, Texas. His loving grandchildren; Amanda Greenup (Larry) Jahn, Danielle Greenup, Amber, Ashley, Abigail and Andrew Eckenrode, Cody (Brittany) McDonough, Will and Emry McDonough, and his great grandchildren; Lane and Avery Jahn, and Eli McDonough will miss their Papa Dan's fun hearted spirit and quick wit which always left them laughing or wondering what trick he had up his sleeve. Papa Dan was a jack of all trades and seemed to know something about everything. He loved dancing and marching with his grandkids and great grandkids to all kinds of music especially polkas, Tejano, patriotic, and good old western songs. Not to forget his tall tales of his youthful experiences which always followed with a smile and wink stating "well it's the truth!"

Dan also leaves behind his brothers and sisters-in-law who he loved like they were his own siblings; Frank (Sherry) Hoelscher, David (Natalie) Hoelscher, RC (Diane) Hoelscher, and Barbara McDonough. His numerous nieces, nephews, and cousins always held a special place in Dan's heart, as he had a great fondness of the fun memories made together.

Deeply caring, and loyal, Dan formed many lasting friendships. Whether it be family, community members, church friends, doctors, nurses, pharmacists, or the Wal-Mart greeter, he could always connect with those around him. Dan had a knack for lighting up a room, while he was quite particular and liked things to be done a certain way, he loved people and people loved him! Our family remains grateful for all those who shared his life. We appreciate the quality care extended to Dan for many years by Del Cielo Home Health staff and a very special thank you to Rosalinda Trevino for the care, support, and friendship provided over the last two years.

What a glorious reunion we know Dan felt as he entered his forever home greeted by those gone before him: his mother Vera and father Pat; sister Marian "Sis" Hendricks; those rowdy brothers Pat "Sonny" McDonough and Mike McDonough; his mother-in-law Regina "Deenie" Hoelscher and father-in-law Frank J. Hoelscher. However, the most heartwarming sight, without a doubt, was when he was reunited with the one, he has truly missed the most, his beloved grandson, Eric Greenup. We know Eric hugged him so tight and excitedly said, "I've been waiting for you Grandpa, let me show you around!"

Visitation will be held from 6:00 PM to 9:00 PM on Monday, July 4, 2022 at Holmgreen Mortuary, 2061 E Main St. with a Holy Rosary to be recited at 7:00 PM. Funeral Mass will be held at 10:00 AM on Tuesday, July 5, 2022, at St. Frances of Rome in Agua Dulce, Texas. Burial will follow at Roselawn Cemetery.

In lieu of flowers memorial contributions can be made to The Purple Door, The MS Foundation, or a charity of your choice.

Arrangements are entrusted to Holmgreen Mortuary, 2061 East Main Street, Alice, Texas.

Condolences for the family may be offered at www.holmgreenmortuaryinc.com and shared via Holmgreen Mortuary Facebook.
LINKS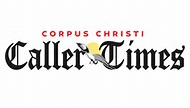 Corpus Christi Caller-Times Obituaries
http://www.caller.com