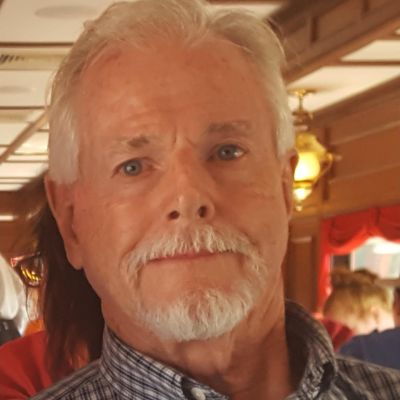 Dalmas
Kirby
Help us celebrate Dalmas! Please share your stories and photos, and invite others who remember Dalmas.
Dalmas (Dale) Kirby, age 75, of Somerset, passed away on Wednesday, October 16, 2019 at Lake Cumberland Regional Hospital.

Dale was born September 6, 1944 in Livingston, KY., to the late William Herman and Mescal Benton Cromer Kirby. He served three years in the Air Force and is a Veteran of the Vietnam War. Dale was a Bank Finance Officer and attended Oak Hill Baptist Church. He loved the outdoors and enjoyed gardening and repairing furniture.

He is survived by his wife, Sue VanHook Kirby, of whom he married on January 1, 1998 in Gatlinburg, TN; two sons, Phillip (and Shelly) Kirby of Mason, OH and Keith Kirby of Mason, OH; one daughter Kristi (and Rodney) Williams of Mason, OH; two step-children, Anthony Wayne (and Carol) Ackerman of Columbia, KY and Tonia (and Randy) Edwards of Brookville, IN; ten grandchildren, Ashlynn Williams, Loren Kirby, Katelyn Kirby, Ty Williams, Trey Williams, Tanner Kirby, Corbin Kirby, Ethan Kirby, Braden Kirby, and Nicholas Kirby; seven step-grandchildren, Clay Ackerman, Amelia Ackerman, Elizabeth Ackerman, Grant Edwards, Ford Edwards, Blake Edwards, and Laura Edwards; seven brothers, Dillard (and Brenda) Kirby of Lockland, OH; Arlis (and Willitta) Kirby of East Bernstadt, KY; Gerald (and Carol) Kirby of Mt. Vernon, KY; Chester Kirby of East Bernstadt, KY; Troy (and Beverly) of London, KY; Arvil (and Ella Jean) Kirby of Hamilton, OH; and Robert (and Sue) of Williamsburg, KY; one sister, Wanda Goodin of East Bernstadt, KY; and many nieces, nephews, and friends.

He was preceded in death by his parents, Herman and Mescal Kirby.

Visitation for Mr. Kirby will be held on Sunday, October 20, 2019 from 1:00pm until 3:00pm at Lake Cumberland Funeral Home.

His funeral service will follow at 3:00pm at the Chapel of Lake Cumberland Funeral Home with Bro. Gary Phelps officiating. Burial will be at Kirby Gardens in Somerset, KY.

You are welcome to view the obituary and send condolences to the family at our website at www.LakeCumberlandFuneralService.com.

Lake Cumberland Funeral Home is entrusted with the arrangements for Dale Kirby.
LINKS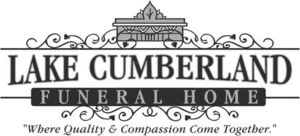 Lake Cumberland Funeral Home
The Sentinel-Echo
http://www.sentinel-echo.com