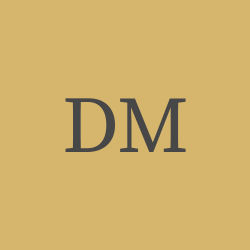 Dale
Moss
Did you know Dale? Please share your stories and photos, and help spread the word about this page!
Mr. Dale Allen Moss, son of the late Evelyn Moss Bray and William R. Moss Jr. and Wiona Moss, was born on June 26, 1956 in Hamilton County Indiana. He attended Sheridan Elementary and graduated from Frankfort High School. He started his career in Appliances with Everett Emery, then serviced the community for over 20 years doing Moss Appliance Repair including servicing the Walsh Appliances Customers. Then spent 10 years at Sears Telecenter in Austin, TX and had to retire due to his health.

He was united in holy matrimony on November 23, 1996 to Toni Moss (Montgomery).

He quietly departed this life on Thursday January 23, 2020 at IU Hospital in Frankfort Indiana.

He is survived by his wife Toni Moss, sister Awilda Ann Moss of Sheridan, IN, brother William Moss, sister Tina Campbell Vanbriggle and husband Bob of Scircleville, IN and preceded in death by brother Ricky Campbell, Survived by Brother in law Richard and Charlotte Montgomery of Pflugerville, TX, Sister in law Sandi and Tony Stingley of Dayton, IN, Sister in law Jamie and Jared Bray of Michigantown, IN, Step-daughters Jamie and Samantha Riley, nieces and Nephews Johnny Williams, John Williams IV, Lisa Bowen, Tausha (Toot Toot) Vanbriggle, Bobby Jr. Vanbriggle. (Preceded in death) Jeremy Bray, Tyler Montgomery, Mathew Stingley, Candice Stingley, Tiffy and Collin Lier and Nate Bray. Great nieces and nephews John Williams IV, Jerri Ann, Brady, Brodie, Brookie, Brayden Allen, Jayma, Izzy, Harper, Kaydence, Clayton, Lincoln and Deacon. Several Cousins including Kristi and Luke Dickenson and Vicky Hillock. Several friends including dear friend Tommy Armstrong. Preceded in death by wife Melody Moss and uncle Fred Moss.

Per Dales wishes, there will be a Celebration of Life on February 1, 2020 at Michigantown Christian Church from 4:00 - 7:00 pm. Please come and remember him and celebrate his life with us, this was his final wish. In lieu of flowers a monetary donation would be appreciated.


LINKS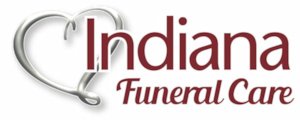 Indiana Funeral Care
http://www.indianafuneralcare.com
The Times
http://www.ftimes.com