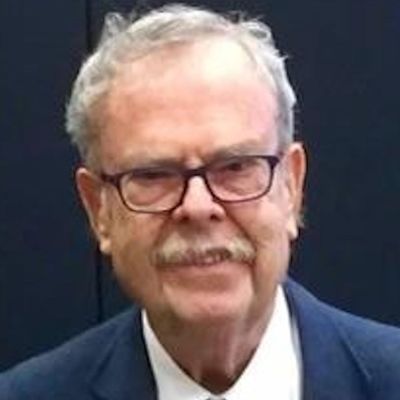 D
LaPierre
Ballard
Help us celebrate D! Please share your stories and photos, and invite others who remember D.
Graveside services at the Walters Cemetery, Walters, OK on Saturday, February 12, 2022 at 2:00 p.m. under the direction of Hart-Wyatt Funeral Home in Walters.

D LaPierre Ballard was born an only child to Loren LaPierre and Leola May (Smith) Ballard on August 20, 1944 in Oklahoma City, OK and departed this life in Oklahoma City on February 9, 2022 at the age of 77 years, 5 months and 20 days.

D grew up at Midwest City, OK, graduating from Midwest City High School in 1972. D went on to receive a Bachelor's Degree in Physics from OU and in Computer Science from UCO. He married Judith Ann Crouch on December 31, 1983 at Walters, OK, making their home in Oklahoma City. He worked and retired as a Computer Programmer for the Oklahoma Public Employees Retirement System.

D was a member of the New Covenant Christian Church in Oklahoma City. The game of chess was a passion from a young age, and he was proud of his accomplishments. He was the University of Oklahoma Chess Champion in 1962, Oklahoma Champion at Chess in 1964, 1966 and 1971, Texas Open Chess Champion in 1968, and Big "D" Open Chess Champion in 1971. On April 4, 1964 he beat Bobby Fischer in his simultaneous exhibition in Wichita, KS. D created the Teapro Programming language in 1998, and he was proud to have begun eating whole food plant based on December 6, 2010 at 2:30 p.m.

He was preceded in death by his parents Loren and Leola Ballard.

D is survived by his wife, Judith Ballard, of the home; his daughter Alisa Ballard Lin, PhD, her husband, Eden Yinan Lin, PhD, their son, Harrison Justin Lin, and their daughter, Vivian Thora Lin (all of whom he was very proud of); several cousins and a host of friends.
LINKS
The Oklahoman
http://www.newsok.com