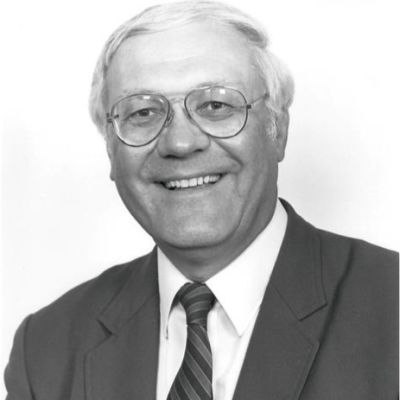 Curtis
Anthony
Prins
What do you remember about Curtis? Share your stories and photos here, and invite others to come share their memories.
Curtis Anthony. Prins, of Middleburg, Virginia passed on Friday, July 16, 2021 at the age of 87. He was born in Norwalk, Connecticut and grew up in the Spring Valley neighborhood of Washington D.C. He moved with his family in his early teenage years to Bethesda, Maryland. He is a 1953 graduate of Bethesda-Chevy Chase High School. After high school, he attended the University of Maryland College Park where he was a member of the Terps basketball team and of Sigma Alpha Epsilon fraternity as well as the sports editor of the school's daily newspaper. He served in the United States Army from 1956 to 1958 stationed in France where he was also a member of their basketball team which traveled around Europe entertaining the troops. After his service, he graduated from University of Maryland with a degree in Journalism. Curt was a sports editor in Stroudsburg, PA, editor of Golf Magazine in New York City, an editor of DATA, a research and development magazine in D.C. and then a financial writer for Financial Services. This last job launched him into a long career with the U.S House of Representatives in 1964. Curtis served for 28 years on the staff of the Committee on Banking Finance and Urban Affairs of the U.S. House of Representatives. He started as a chief investigator, and then moved to be staff director of the Consumer Affairs and Coinage Subcommittee. During his last four years with the Committee, he was staff director of the Subcommittee on Financial Institutions, Supervision and Insurance. At the time of his retirement in January 1993, Curtis had served longer than any Banking Committee staff member, serving under four committee chairman and six U.S. Presidents His greatest accomplishments while working for the House of Representatives were playing a major role in Congressman Wright Patman's initial Watergate investigation, tracing the money used to finance the break-in and uncovering some $7 million in illegal campaign contributions; reviving the Nation's commemorative coin program after it was dormant for 50 years. It went on to raise $700 million to help with the refurbishing of the Statue of Liberty and Ellis Island and for training the US Olympic teams; and was responsible for writing much of the legislation that dealt with the savings and loan crisis as well helped structure the S&L assets disposition agency, the Resolution Trust Corporation. According to the Almanac of the Unelected, "Prins has become a legendary figure at committee." Due to his support to the US Olympic Program, he was invited to help find the site of the 1996 Olympics which were played in Atlanta. He was a trustee for the Christopher Columbus Foundation and on the board of directors for the Wright Patman Congressional Federal Credit Union. When he retired from Capitol Hill he became a lobbyist for the National Auctioneers Association for several years.

Curt was a life-long fan of the Redskins. He grew up going to Senator games and was incredibly pleased when the Nationals came to D.C. Although, University of Maryland broke his heart when they moved to the Big 10, he really could never turn his back on his beloved Terrapins, cheering for them in all sports. Throughout his life, he spent many hours on the greens playing numerous rounds of golf. Later in life, he became a rules official for the Hooters' PGA golf tour. At one point, he was a NCAA basketball referee for the Atlantic Coast Conference and a recruiter for the George Mason Basketball team. His sports opinions and advice could be heard on both his own local sports call in talk show and in a local newspaper golf column. Through the years, Curt was active in his church and the local food bank, Seven Loaves. Recently, he was able to join the American Legion Post 295 when the military members who served during peace time were finally able to join the American Legion. This brought him great happiness in the last years of his life. One of his greatest joys of life was becoming a grandfather, making his grandchildren laugh at all his silly jokes and watching them in their various sports and activities.

His family will miss his endless stories, the sharing of his opinions, his gift of gab, his ability to make a connection with everyone he ever met (even the Queen of England who he approached without permission at the Royal Windsor Horse Show to discuss their loves of Corgis and who excitedly engaged in conversation with him for several minutes), his jokes, his love for late 50's/early 60's music and his love of sports.

He is survived by the love his life and wife of 65 years, Althea Prins; his daughters, Lisbeth Prins and Penny Schmitz; his son-in-law Eric Schmitz; grandchildren Casey Schmitz, Cameron Schmitz, Mac Schmitz and Ashlynn Prins-Crombie; his niece April Tzanis, his nephew, Patrick Tzanis and his loyal companion, his Welsh Cardigan Corgi, Munford. He is preceded in death by his parents, Charles Eli van Prins and Frances Evelyn Prins; his brother, Peter Prins, sister Alicia Izard and his nephew Warren Prins.

Service of Thanksgiving for Life of Curtis Anthony Prins will be held at Emmanuel Episcopal Church of Middleburg on Friday, July 23rd at 11:00 a.m., followed by interment at Emmanuel Cemetery and reception at the parish hall at Emmanuel Church.

In lieu of flowers, gifts may be made in Curtis' name to Seven Loaves Food Bank in Middleburg; Emmanuel Episcopal Church of Middleburg; the Middleburg Public Library; or The University of Maryland's M Club Foundation.
LINKS
Royston Funeral Home Inc.
Loudoun Times Mirror
http://www.loudountimes.com