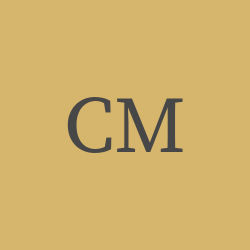 Curtis
Williams
Mewbourne
Join us in celebrating Curtis—please share your stories and photos, and help spread the word about this page!
Curtis Williams Mewbourne was born on November 14, 1935 in Shreveport, Louisiana to Ruth Williams and Curtis Alvin Mewbourne. He passed away peacefully at his home surrounded by his beloved family on Thursday, June 23, 2022. A celebration of Curtis' life will be held on Monday, June 27, 2022 at 11:00 a.m. at Marvin United Methodist Church, Tyler, Texas, officiated by Rev. Gerry Giles. A private family burial will be held prior to the memorial service.

Growing up in Shreveport, Curtis had a wonderful childhood working on his parent's ranch, visiting his maternal grandmother in New Orleans, working dogs and hunting quail (a lifelong passion), running track (he was a part of the winning Louisiana state 4 x 400m relay), and winning a state high school championship as quarterback for the Byrd High School Yellow Jackets in 1953. Byrd HS was also where Curtis met the love of his life, Joanne Zaenglein, both of whom were voted 'Most Athletic' their senior year and later married in Shreveport on March 7, 1959.

After high school, Curtis found his way to the University of Oklahoma where he studied Petroleum Engineering - when he wasn't playing cards at the Phi Gamma Delta fraternity house. A life-long Sooner, one of Curtis' proudest accomplishments was having the geological and petroleum engineering college named in his honor as the Mewbourne College of Earth and Energy, where a statue of him with one of his prized hunting dogs, Rebel, greets visitors at the entrance. Few people who knew Curtis fully appreciated the amount of time, effort, and resources he devoted to helping young people pursue an education or career in the energy industry.

Upon graduating from OU in 1957, Curtis proudly spent a brief period as a Second Lieutenant in the US Army as part of the Honor Guard at Arlington National Cemetery while stationed at Fort Myer. He then began his career in the oil and gas industry, initially with Arkansas Fuel Oil Company in Shreveport and later with the First National Bank in Dallas, Texas. Curtis left the bank in June of 1965 to start Mewbourne Oil Company. The company's initial assets were two used chairs and a desk given by his former employer, Bobby Stewart, the balance of a monthly paycheck, and one very dedicated and tenacious employee who had to use the payphone in the lobby to make calls. Over the years, Curtis boot-strapped a small independent oil company into one of the largest privately owned oil and gas companies in the country by remaining committed to tried-and-true principles; hard work, honesty, treating people fairly and managing for the long term. He will be forever admired by the many employees who have worked for him over the years, as well as his peers, both large and small, in the industry.

In recognition of his service and achievements, Curtis was recognized with the Distinguished Service award by the Texas Oil and Gas Association, the Top Hand award by the Permian Basin Petroleum Association, and the Trailblazer award by the University of Oklahoma, where he was also awarded an honorary degree of Doctor of Humane Letters in 2002.

In 1971, Curtis and Joanne moved to Tyler, Texas to raise their three daughters and be closer to family in Shreveport. Always a generous man, Curtis gave of his time and resources to many boards and worthwhile causes including All Saints Episcopal School, St John's School in Houston, the music department at Tyler Junior College, the Salvation Army, PATH, Junior Achievement, the Methodist Children's Home, and Marvin United Methodist Church, where he was a regularly attending member for over 50 years.

Throughout his life, Curtis loved spending time with his family, particularly the many Thanksgivings at his Lazy M ranch in Oklahoma. A man of strong convictions, Curtis loved his family and friends deeply. He is survived by his wife of 63 years, Joanne Zaenglein Mewbourne, as well as his daughters, Dorothy Cuenod and husband, Ronny, of Houston, Ruth Buckley and husband, Roe and Julie Greene and husband, Drew, both of Tyler; his brother, Tom Mewbourne and wife, Martha, of Ponte Vedra, Florida; as well as his grandchildren, Cameron Cuenod and wife, Sage, Kirby and Morgan Cuenod of Houston, Hale Buckley and fianc?, Chloe Desjardins, of Midland, Anna Gray Buckley and Merritte and Williams Greene of Dallas and Griffin Greene of Tyler.

His family wishes to thank his devoted caregivers for their kindness and faithful attention over the last nine months: Edward Lee Reese, Angela Ponce, Alger (Nancy) James, Vernetta Stevens and Yessica Chavez. Heartfelt gratitude goes to Hospice of East Texas, specifically to his nurse, Deborah Dial and his aide, Lenora Owens. We deeply appreciate their loving compassion and care.

In lieu of flowers, donations may be made to the Marvin United Methodist Church Choir Enrichment Fund, 300 West Erwin Street, Tyler 75702 (https://marvinumc.com); Hospice of East Texas, 4111 University Blvd, Tyler 75701 (www.hospiceofeasttexas.org); or Methodist Children's Home, 1111 Herring Avenue, Waco 76708 (www.mch.org).
LINKS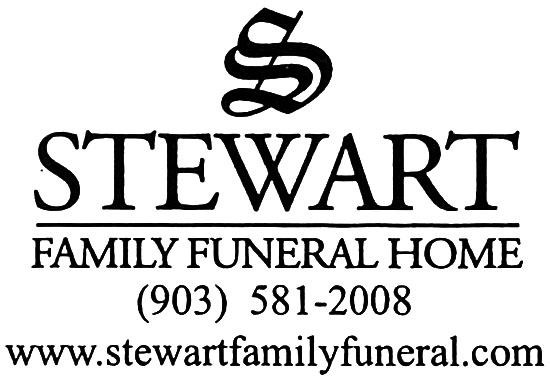 Stewart Family Funeral Home

Amarillo Globe News Memoriams
http://amarillo.com
Houston Chronicle
http://www.houstonchronicle.com

The Dallas Morning News Obituaries
http://www.dallasmorningnews.com
Woodward News
http://www.woodwardnewsonline.com
Hobbs News-Sun
http://www.hobbsnews.com
Midland Reporter-Telegram
http://www.mywesttexas.com
The Times (Shreveport)
http://www.shreveporttimes.com

Tyler Morning Telegraph
http://www.tylerpaper.com