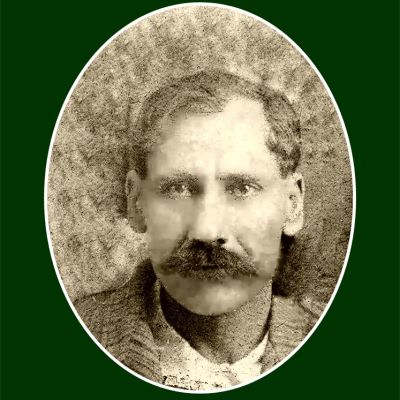 Crisóstomo
Valenzuela Noriega
Looking to the past we gain appreciation for the present and perspective for the future. We reflect on the work of those who labored so hard and gained so little, but out of those dreams came a great harvest of which we are the beneficiaries.
In 1886, Crisóstomo Valenzuela dreamed of "the land of opportunity", the great United States of America and left Mexico to pursue better opportunities in the thriving mineral Mines of the Arizona territories, to make Tucson, Arizona his new home.

Crisostomo Valenzuela was born on 27 Jan 1864 in San Jose de Pimas, Sonora Mexico, and died on 2 Feb 1911 in Tucson, Pima, Arizona, United States of America. He is the son of Jesus Valenzuela and Dolores Noriega. His brother Ramon was born on September 8, 1867, in San José de Pimas, Sonora, Mexico, when Crisóstomo was 3 years old. He married Librada Almada on 20 Jul 1888 in Arizona Territory, AZ. She is the daughter of Jesus Maria Almada and Ma Dolores De Jesus Piña.

In 1910, Crisóstomo became very ill with Tuberculosis a disease that most miners die from. It was a hard time for Librada for she had to care for her sick husband and 6 children, Eliza Valenzuela, 13; Crisóstomo Valenzuela Jr., 11; Manuel Valenzuela, 8; Tula Valenzuela, 6; Juan Valenzuela, 4; and Rafael Valenzuela, 1 yr. (According to the 1910 Census, Susana (15) and Dolores (10) are living with Augustina in Winkelman, Gila, AZ) and Eliza, being the oldest in the home, had the responsibility helping her mother and caring for her brothers and sister. Francisco Valenzuela, (20) was old enough to leave the home and perhaps worked and lived on his own. I tend to believe he was working the mines to try to help support the family knowing that his father was sick. Life was tough!

The following year on 2 Feb 1911, Crisóstomo Valenzuela Died in Tucson, AZ at the age of 47.

In 1912 the Valenzuela children were orphaned. By this time Augustina was had been married for 6 years and had 3 children, Alberto, 6; Sara, 3; and Clemente 2. Her brothers and sisters were Francisco, 22; Susana, 17; Eliza, 15; Crisóstomo Jr., 13; Dolores, 12; Manuel, 10; Tula, 8; Juan, 6; and Rafael Valenzuela, 3 yr. Candido and Augustina took the Valenzuela Children into their home. Altogether there were 14 people in the Valenzuela-Noriega household.