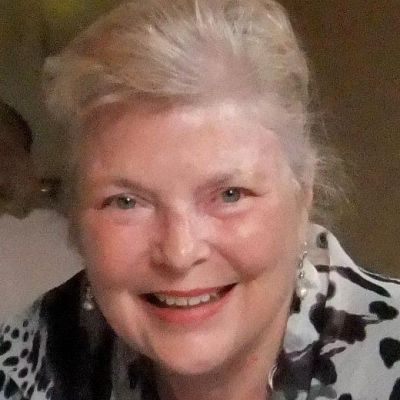 Constance
"Connie"
Newbanks
Help us celebrate Constance! Please share your stories and photos, and invite others who remember Constance.
Constance "Connie" Ashley Newbanks, 81, of New Albany, passed peacefully on February 11, 2021.

Connie graduated from South Aiken High School, Aiken, S.C. in 1957, and following two years at Macon Wesleyan College, the first college in the world chartered to grant degrees to women, she transferred and graduated from Emory University in 1961, where she developed many lifelong and inspirational friendships. She later received her Master's Degree in Education from Indiana University in 1964 which led to her teaching position at Middle Road Elementary School, Jeffersonville, IN.

She was a devoted wife, mother, grandmother, educator, beauty queen, calligrapher , gardener and adventurer. In her 20's, she flew light airplanes and loved to travel; including driving her VW Beetle in circles around the "Arc de Triomphe" in Paris with her college friends, finding little excuse to exit; boating, skiing, canoeing, and fishing in the lakes, bayous and wildlife areas of the Carolinas; and planning family vacations with her late husband Stuart, including driving a "family full" station wagon across the United States. She marveled nature, was curious about life's many gifts, cared deeply for all around her and instilled a sense of wonder in anyone who met her.

Connie was an accomplished cook and never missed an opportunity to have the neighborhood kids, church friends or a gourmet group in her kitchen or to her table.

She also served enthusiastically and for many years as a Board volunteer, and President of the Clark-Floyd Counties Convention & Tourism Bureau.

Connie's calligraphy business, "Calligraphics, Etc." produced trademark logos for international companies, bourbon bottles and chocolate boxes, and won prizes frequently at the Kentucky State Fair. She regularly enjoyed exhibiting at the St. James Art Fair each year as well as teaching in her role as President, workshop chair, and member of the Kentuckiana Calligraphers Gild.

Connie was a devoted member of Wesley Chapel United Methodist Church, Floyds Knobs, IN, serving as a sunday school and Precept bible study teacher, and was active for many years in the Dayspring Emmaus Community and Residents Encounter Christ. Her faith was her guiding compass and provided great inspiration in all things in her life.

She is survived by children Amy Newbanks Letke of Jeffersonville, Indiana, Mark Newbanks (Nigel Ashworth) of London, England, and John Newbanks of New Albany; grandchildren William Letke, Kyle Letke, David Newbanks and Sarah Newbanks.

Connie is preceded in death by her husband of 55 years, Stuart Newbanks, her parents Charles and Lela Ashley and a brother, Charles Rodney Ashley of Marion, IN.

Due to the pandemic, a private "immediate family" only visitation, ceremony and burial will take place on Wednesday, February 17, 2021, with the Reverend Tony Alstott officiating at Seabrook Naville on Market Street in New Albany, IN. A virtual "Celebration of Life" will be scheduled within the coming weeks via the "Friends of Connie Newbanks" Facebook page- all friends are invited to join. In lieu of flowers, memorials and tributes may be made to Wesley Chapel United Methodist Church or to the Community Foundation of Southern Indiana - Stuart and Constance Newbanks Fund, for the support of art and music in local schools.
LINKS
Seabrook Dieckmann & Naville
http://www.nsfuneralhomes.com

Aiken Standard-Memoriams
http://www.aikenstandard.com