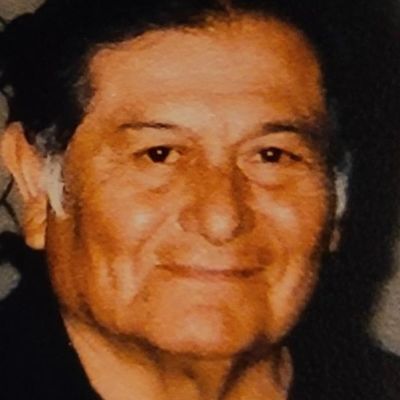 Clifton Eugene
"Sonny"
Horse Sr.
Join us in celebrating Clifton Eugene—please share your stories and photos, and help spread the word about this page!
Clifton Eugene Horse "Sonny" Sr., age 85, passed away Feb. 9, 2022, at Carnegie Memorial Hospital. He was born in Lawton, on April 16, 1936, to Ira (Kelly) and Elsie (Haunpo) Horse.

Clifton loved to travel. He visited London, England, where he rode the double decker bus, ate fish and chips on newspaper wrap, and kidney pie. Paris, France, where he crossed the English Channel on the channel tunnel, climbed the Eiffel Tower with 1665 steps. He loved Route 66 travels through New Mexico and Arizona, he loved the beauty of all the scenic routes. He especially loved the Wichita Mountains. Clifton attended and graduated from Mt. View High School class of 1956. He received a bachelor's degree - USAO Chickasha. Clifton retiredfrom the Bureau of Indian Affairs, Anadarko, with 30 plus years of federal service.

The family will forever cherish the memories for his sense of humor and family devotion.

He is survived by a very special friend, Carol Wildes and her two daughters: Raquel and Marquita Wildes; son, Robert Wayne; seven brothers:Olen "Sam" Horse, Midwest City; Chester Horse, Shawnee; Billy Horse, Carnegie; Perry Horse, Albuquerque, NM; Mike Boyiddle, Carnegie; Jerry Boyiddle, Carnegie; Gerald Haunpo, Carnegie; sister,Debra Starr, Oklahoma City; 13 grandchildren: Michael Horse; Terrill Horse; Adrian Holder; Patti Jones; Lela LaPoint; Matthew Horse; Max Horse; Kayla Murillo; Kameron Upton; Korey and Sheila Upton; Elijah Topaum; Dayton Pewonofikit, and Zack Pewonofikit; numerous great-grandchildren, nieces, and nephews.

He was preceded in death by his parents (Ira and Elsie Horse); two sons: Victor Leroy Horse, Clifton Horse Jr.; a daughter, Cheryl Horse; a brother, Gerald Horse; and a grandson, Chris Horse.

Graveside service were held at 11 a.m., Saturday, Feb. 12, 2022, at Mount Scott Cemetery, Meers, under the direction of Ray & Martha's Funeral Home, Carnegie.
LINKS
Ray and Martha Funeral Home - Hobart

Lawton Constitution
http://www.lawton-constitution.com