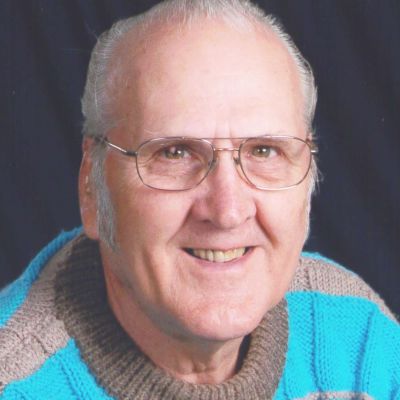 Clifford M.
Nelson
Join us in celebrating Clifford M.—please share your stories and photos, and help spread the word about this page!
Clifford Melroy Nelson, 84, of Owatonna and long-time resident of rural Cannon Falls, passed away on Saturday, March 18th at St. Mary's Hospital in Rochester, Minnesota after a short illness.

Clifford was born in Leon Township, Minnesota on January 5, 1939, to Joseph and Randie (Ohnstad) Nelson. One of 6 children, Clifford grew up working on the farm, and attended school in Wanamingo.

Clifford met Ruthann through mutual friends in high school and later again while Ruthann was in nursing school. They were married on September 10, 1960, at Wangen Prairie Lutheran Church and lived in Leon Township for over 61 years. Here they would build a home, and raise their 3 children, Gene, Brian, and Jane. Best friends, Clifford and Ruthann did everything together.

Clifford was known to be a hard worker, dedicated and dependable. He worked most of his career in Wanamingo, at Haugen's Feed Store and at Maple Island, until he retired in 2004.

One of the many talents of Clifford was woodworking. He was known for his attention to detail in refinishing and rebuilding furniture, as well as creating items such as music boxes, tongue drums, and candle holders.

Clifford was a life-long member of Emmanuel Lutheran Church at Aspelund, where he served in several capacities, including deacon, trustee, and president of the congregation. He and Ruthann were caretakers of the cemetery for numerous years. His faith was strong, and he was sought out by others for his wisdom and discernment.

Once retired, Clifford continued to keep busy with woodwork, gardening, bird watching, feeding birds, and reading. Clifford and Ruthann enjoyed road trips, which usually involved visiting their children and grandchildren, and stopping at various state and national parks. They followed all their grandchildren's activities, attending in person when possible. Clifford loved his role as dad and grandpa. He was so proud of his children and grandchildren.

Not a boastful man, Clifford always had a kind heart, extended a helpful hand, and exhibited a humble spirit. One of the last passages of scripture he had marked was the Hebrews 11 heroes of faith; his example of love and faith in Jesus truly made him a hero to many. We will miss his wisdom, his compassion, the twinkle in his eye, and his quiet, thoughtful love.

Clifford is survived by his son Gene (Julie) Nelson, son Brian (Patricia) Nelson, daughter Jane (Boris) Krizek, grandchildren Jeff Nelson, Joe Nelson, Phillip Nelson, Zachary Nelson, Abigail Nelson, Jeremy Krizek, Kira Krizek, and Cameron Krizek, sister Jondi Nelson and numerous nieces and nephews. He was preceded in death by his wife Ruthann (Erie) Nelson, father Joseph Nelson, mother Randie Nelson, sister Rose (Nelson) Nygaard, brothers Arnold, Wallace, and John Nelson.

Visitation is at Michaelson Funeral Home in Kenyon, Thursday, March 23rd 4-7pm and at church one hour prior. Celebration of life is 11am Friday, March 24th at Emmanuel Lutheran at Aspelund. Lunch will follow. In lieu of flowers, please consider memorials to Emmanuel Lutheran Church or donor's choice.
LINKS
Kenyon Leader
http://www.southernminn.com/the_kenyon_leader