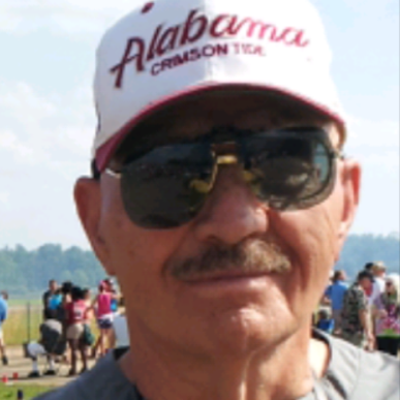 Cletis
Theodore
Strickland Sr.
Join us in celebrating Cletis—please share your stories and photos, and help spread the word about this page!
NORTHPORT – Cletis Theodore Strickland, Sr., age 84, of Northport, died February 27, 2016, at Northport Medical Center. Service will be 2 p.m. Wednesday, March 2, 2016, at Tuscaloosa Memorial Chapel with Rev. Martin Houston and Rev. Albert Lyles officiating. Burial will follow in Tuscaloosa Memorial Park with Tuscaloosa Memorial Chapel Funeral Home directing. Visitation will be Tuesday, March 1, 2016, from 6 to 8 p.m., at the funeral home. The body will lie in state one hour prior to service.

He was preceded in death by his parents, Albert and Nora Strickland; son, Ted Strickland; grandson, Nathan Wheat; and brother, Raiford Strickland.

Survivors include his wife, Bettye Hawthorne Strickland of Northport; daughters, Susan Porter (Pete) of Coker and Beth Wheat (Chester) of Buhl; son, Craig Strickland (Cay) of Moundville; sister, Dorothy Holmes of Northport; grandchildren, Jennifer Howell (Danny), Jeffery Dunkling (Stacy), Heather Hodges (Micheal), Erica Thrasher

(Kameron), Maghan Snow (Robert), Mallory Smithson (Kyle), Maleah Rockarts (Stephen), Colbi

Strickland, Carrson Strickland and Caty Strickland; fourteen great-grandchildren; and a host of nieces and nephews.

Cletis graduated from Tuscaloosa County High School in 1950 and then served in the United States Air Force until 1954. He then worked 20 years for Jack O' Bryant Construction. He also worked for 15 years at The University of Alabama as the supervisor over academic maintenance. During this time, he served as a deacon at several churches and also participated in numerous home and foreign mission trips, often taking the lead in the building projects.

He loved to fish and hunt and he never met a stranger. He enjoyed telling others about his faith in Jesus while showing unconditional love to everyone around him.

After his retirement, Cletis enjoyed spending time on the beach collecting seashells and then making crafts out of them to give away. He also enjoyed making bird houses and bird feeders.

Cletis was a wonderful husband, father, grandfather, great-grandfather, brother and friend. He was loved by all who knew him, and he will be greatly missed.

Pallbearers will be Jeffery Dunkling, Robert Snow, Kameron Thrasher, Kyle Smithson, Stephen Rockarts, Micheal Hodges, Danny Howell, Michael Howell and Matthew Howell.

Honorary Pallbearers are Harvest Church, Flatwoods Baptist Church, Valley View Baptist Church, Indian Lake Baptist Church, Dr. and Mrs. Keith Debell, Dr. Anand Pandey, Dr. K.M. Dinesh Chandra, Dr. Jeanne Lipscomb, Christian Ministries, Crossroads Ministries, Disaster Relief Teams and Central Alabama Christian Builders, Northport DCH/ICU Nursing Staff, Nelson Dowdle, Kim Rice, Steve Jones, John Fisher and Paula Syring.

In lieu of flowers, donations can also be made to Christian Ministries or Crossroads Ministries.
LINKS

Find A Grave
https://www.findagrave.com/memorial/158717757