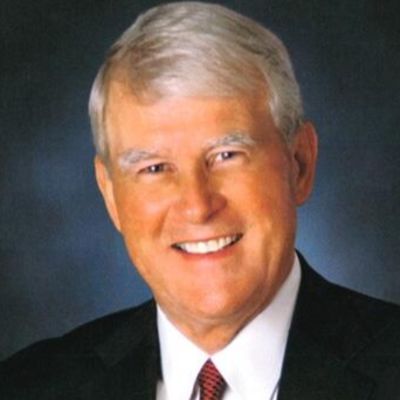 Clarence
Clayton "Tripp"
Tart, III
Join us in celebrating Clarence—please share your stories and photos, and help spread the word about this page!
Clarence Clayton Tart, III (Tripp), 69, of Davidson, North Carolina passed away August 4, 2021.

Tripp was born in Clinton, NC (Sampson County) on November 2, 1951 to the late Clarence Clayton Tart, Jr. and Frances Elizabeth Britt. In addition to his parents, he was preceded in death by stillborn twin brothers, William and Warren.

Tripp is survived by his wife of 36 years, Deborah M. Tart (Debbie) of Davidson, NC; son, Christopher Scott Tart of Mooresville, NC; sister, Anne Tart Lee of Raleigh, NC; nephews, Steve Lee and wife Bitsy of Union Grove, AL, and Michael Lee and wife Alison of Gurley, AL; and sister-in-law and brother-in-law, Fidelia and Charles Reves of Troutman, NC.

Tripp was a proud U.S. Army veteran, having served two tours of duty. Initially he enlisted and was stationed in Germany. He then returned to Campbell University to complete his education and become a commissioned officer through the ROTC program. He served his tour in the Field Artillery on the DMZ in Korea. Commendations earned include the Army Commendation Medal and the Meritorious Service Medal. Upon discharge, Tripp served in the Army Reserve for three additional years. He has continued to maintain a bond with his Band of Brothers, especially Team Martin.

With a degree in Bachelor of Business Administration (Economics and Accounting), Tripp transitioned to the private sector in Health Care Sales starting with Capitol Equipment and then advancing to Health Care Information Technology for forty years. His last position was to be in Health Care Analytics covering the nation. He possessed a voracious appetite to read and learn.

Tripp was a member of Dilworth United Methodist Church in Charlotte, Huntersville United Methodist, and recently attended Davidson United Methodist. He was truly devoted to his family, faith, and country. Volunteerism included the Boys Scouts of America and plans to work with veteran organizations.

Tripp was blessed with many God given talents. To top the list were his extraordinary people skills, personality, wicked sense of humor, and infectious laugh often embellished with his southern accent and Southernisms. Tripp always put others first and was a very loyal friend, partner, and soul mate. He was the epitome of Kipling's "The Thousandth Man."

Tripp will be greatly missed by family, friends, and associates. Let us not mourn the loss, but celebrate his life...a life well lived.

Due to COVID-19, a visitation will not be held. A private memorial service for family will be held at 1:00 PM, Saturday, August 28, 2021 at Raymer-Kepner Funeral Home, 16901 Old Statesville Rd., Huntersville, NC.

In lieu of flowers, memorial contributions may be made in Tripp's memory to Valor Veterans, Attn: D.T. Nguyen, Executive Board of Directors, 5100 N. O'Connor Blvd., Suite 325, Irving, TX 75062 or online at https://valorveterans.org/

Condolences and memories may be shared at www.kepnerfh.com.
LINKS
Raymer-Kepner Funeral Home
The Sampson Independent
http://www.clintonnc.com