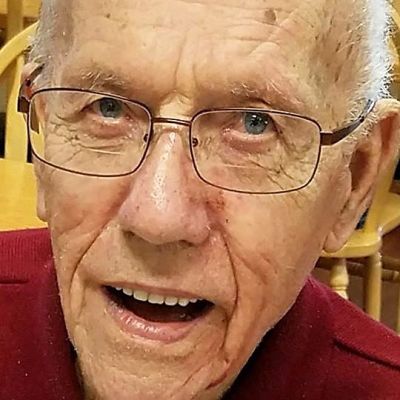 Clarence
Vest
Bowling
Remembered as a kind and gentle man.
January 8, 1926 - November 2, 2017

Clarence Vest Bowling, 91, of Eden passed away November 2, 2017 at home surrounded by his loving family. The family will receive friends at 10 AM prior to an 11 AM service to celebrate his life at First Baptist Church of Draper on Saturday, November 4, 2017, officiated by Pastor Mike Neal. Mr. Bowling will be interred at Roselawn Memorial Garden in Reidsviile.

He was born in Draper, January 8 1926 to the late Willie Chapman and Laurel Vest Bowling. Clarence retired after more than fifty years from Fieldcrest Mills where he was a technician. He was a former deacon and served on various committees at First Baptist Church of Draper. He was dearly loved by his friends and family and will be remembered as a kind and gentle man. Clarence loved sports and was a lifetime fan of Duke and also enjoyed NASCAR and the Washington Redskins. He spent hours boating on the Dan River and looked forward to his golf games with great friend, Bill Mike, after which they ate lunch on the tailgate of Mike's truck at his Christmas tree farm. He loved to be outside cutting grass on his riding lawn mower and spending time with his family.

He is survived by his wife of 71 years, Jeanette Jeffries Bowling of Eden; children, C.V. (Seadonia) Bowling of Kissimmee, FL, Danny (Judy) Bowling of Columbus, GA, Chuck (Mary) Bowling of Eden, and Anita (Eric) Sumner of Archdale; grandchildren, Ramona, Bob, John, Samantha, Beau, Robin, Adam and Gregory; several great and great-great grandchildren, brother-in-law, Lewis (Ann) Jeffries; and numerous cousins, nieces and nephews. He is preceded in death by his son, Sammy; brothers, Clyde (his twin), Billy and Basil; daughter-in-law, Yang; and great grandson, Wade.

The family would like to thank their special neighbors, Preston and Sandra Allen and their church family. In lieu of flowers memorial contributions may be made to First Baptist Church of Draper, 1017 Fieldcrest Rd., Eden, NC 27288 or Hospice of Rockingham County, 2150 NC-65, Reidsville, NC 27320.

Hanes-Lineberry N. Elm chapel is assisting the Bowling Family. Online condolences may be offered at www.haneslineberryfuneralhomes.com.