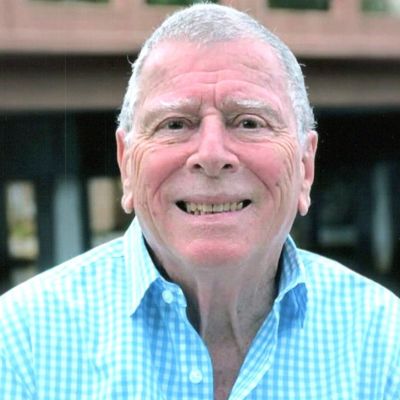 Ciro
J Battaglia
"I've lived a life that's full, I travelled each and every highway, and more, much more than this, I did it my way" - Frank Sinatra
Ciro J. Battaglia, 77, of Brooksville, Florida, passed away April 1, 2019. He was survived by his wife, Sharon and two children, Chris and Claudine, and a sister Josephine.

Chris Battaglia is married to Diane Battaglia and they have three children, Nicholas age 22, Samuel age 20, and Alexandra age 17. Nicholas is a graduating senior at Northeastern University of Boston, MA, and currently works for Natixis Asset Management in Boston. Samuel lives in Evanston, Illinois and is a sophomore engineering student at Northwestern University. Alexandra is a senior at Metuchen High School in Metuchen, NJ and will be attending university in the autumn of 2019.

Claudine Battaglia Halek is employed by Morgan Stanley in Tampa, is married to Paul Halek and they have one child, Drew, age seventeen, and reside in Springhill, Florida.

Ciro is also survived by his sister, Josephine Boyde who is married to Ed Boyde, and they reside in the town of Apple Valley, California.

Ciro was born in Brooklyn, New York, and was the oldest of three children by John and Rose Battaglia. Ciro's pre-deceased by his younger brother Ralph Battaglia who passed away March 24, 2013.

Ciro's father, John Battaglia immigrated to the United States in 1928 from Torre del Greco, Naples, Italy, and married Rose Battaglia of Brooklyn, NY in 1937. Ciro was surrounded by family as a young child including his grandparents, Anna (Marianna) and Raphael Liquori as well as many aunts, uncles and cousins who he adored. Rose Battaglia's eight brothers and sisters assured Ciro would also be under close watch! His early years in Brooklyn were spent attending grade school at Our Lady of Guadalupe followed by his high school days at New Utrecht High School.

Growing up in Brooklyn was one of Ciro's fondest memories. His grandfather, Raphael, made wine in their basement, and Ciro was often asked to make deliveries to neighbors and friends. The days were filled playing stick ball in the streets and following the Brooklyn Dodgers. He sometimes found time to cool off during hot summer weekends by taking the subway to Coney Island and taking a swim at the beach with his friends. Regular Sunday family dinners were an event not to be missed where people with little means found ways to feed their families in abundance with homemade sauce and pasta, and sometimes meat.

Ciro, the city boy, moved to the country in New Jersey in 1957 when John and Rosie purchased their first home on Maida Road in Edison. Ciro attended Metuchen Highschool and graduated in 1959 with the first graduating class at the new High School. His young adult friends were made on the streets and basketball courts in the Stephenville Parkway neighborhood, some of which became lifelong friends. Ciro married Sharon Ann Verdeschi, a high school sweetheart, on October 13, 1962. Their first child, Chris, was born nine months later in July of 1963, followed by Claudine in May of 1967.

Ciro began a career in retail management where he spent many memorable years. The 1970's were a time where hippies and blue jeans were more prevalent than today's hipsters. Ciro found himself to be a sought-after mentor in the business with the younger generation, making many friends while wearing Levi jeans, swede jackets, shades, and riding motorcycles. The summer of 1974 rolled off to a great start with a new bright orange Volkswagen camp-mobile where the Battaglia family drove across country visiting famous sites and visiting friends. Neil Diamond Hot August Night was blasting on the radio and decades before GPS, Google or Waze, the CB radio helped avoid traffic, speed traps, and helped find the best greasy spoon diners. California was the ultimate destination where Ciro parked the orange Campmobile in the driveway of Joanne and Ed Boyde's home, Ciro's sister and brother-in-law.

Life in New Jersey continued well into the 1980's and then Ciro and Sharon decided to make their big move to Spring Hill Florida where they have made their residence since 1987. They established a new business in Video rentals called Video Ventures. They had a new home, new business and were happy to be close to other family who also moved to Florida from Brooklyn.

The Tampa Bay area, where Ciro lived, includes Ybor City, a place established by Cuban immigrants, which also meant they made cigars, which became a life-long passion for Ciro. He not only wanted to smoke them every day, he decided to spend a large part of his time working in the industry, where a high-light of his career was a trip to the Dominican Republic to visit several Cigar manufacturers and tobacco growers. Perhaps even more important than the cigars were the friends Ciro made in the industry.


LINKS
Turner Funeral Homes - Spring Hill Chapel

Tampa Bay Times
http://tampabay.com

Tampa Bay Times
http://tampabay.com

Tampa Bay Times
http://tampabay.com