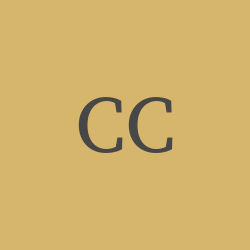 Christopher Alan
Clark
What do you remember about Christopher Alan? Share your stories and photos here, and invite others to come share their memories.
Christopher Alan Clark, 63 of Charlotte, NC passed away unexpectedly at home on the morning of August 22, 2022. He was born on June 16, 1959 in Akron, OH as the eldest son of Keith W. Clark (deceased) and Dorothy E. Clark of Cuyahoga Falls. Chris grew up in Cuyahoga Falls and always remembered fondly the holidays spent with grandparents, aunts, uncles and many cousins. He graduated from Cuyahoga Falls High School in 1977 where he lettered in swimming and water polo and played in the concert band. Chris was an avid swimmer, lifeguard and scuba diver in his younger years and a passionate photographer throughout his life. He attended the University of Akron and the University of North Carolina in Charlotte. He was an active volunteer with the Red Cross in Akron for over 20 years. Chris was a Unitarian Universalist his entire life after being raised in the Unitarian Universalist Church (UUCA) of Akron and later joining the Unitarian Universalist Community of Charlotte (UUCC) in North Carolina.

Chris began his career in Information Technology in Ohio working for banks then General/Continental Tire which led him to relocate to Charlotte, NC. He worked as a Production Support Senior Technical Lead with AmerisourceBergen at the time of his death. He truly enjoyed his job with the company where his colleagues have said he was very knowledgeable, an experienced professional, good leader, colleague, mentor and friend to many at the company.

Chris was an avid and skilled photographer and pool player. His passion was for nature and landscape photography. He had great patience waiting for the ideal moment to catch perfect light or a bee in flight to a flower reflecting the spirituality he found in nature. He created many images for his church website and social media. He was actively playing pool on two teams within the American Pool Association (APA) which he belonged to for 22 years and played masters.

He volunteered countless hours to the UUCC by serving on several teams and running the livestream video of the Sunday service. He most recently served on the Stewardship Team and was elected to the Board of Trustees. The Unitarian Universalist principles were central for Chris. It's also where he first met his wife and best friend, Denise and where they exchanged their wedding vows on October 10, 2020.

Chris especially loved Christmas and visiting his family who he was always proud of. He traveled to see family in Ohio and New York, hiked, bicycled, shared his knowledge of photography and numerous subjects, went to festivals and parades, toured museums, went beer and wine tasting, dined out, collected baseball cards, started a model train layout and enjoyed the company of many friends

Chris was preceded in death by his father, Keith W. Clark, Grandparents Ernest and Belle Dick and Grandparents William and Naoma Clark, aunts and uncles James Dick, Hank and Marjorie Schlaeppi, Ted and Karen Clark, Dave and Susan Dick and Carol Clark. He is survived by the love of his life, his wife Denise L. Weldon-Clark of Charlotte, NC., by his mother, Dottie E. Clark of Cuyahoga Falls, OH and in-laws Harry L. D. and Eleanor Weldon of Dryden, NY., his brothers Kent (Pam) Clark of Jackson Twp., OH and Karl (Sandy) Clark of Cuyahoga Falls, OH with siblings-in-law Diane (Ken) Morley of Marathon, NY and Keith (Julie) Weldon of Groton, NY. He is also survived by 13 nieces and nephews. On the Clark family side Tyler and fianc? Alleigh Rae Bowers, Zachary, Shannon, Benjamin, Nathaniel and Fletcher Clark. On the Weldon family side Derek, Brett, Mariah (Dennis) Boyd, Chad (Emma), Kayla Morley, Kara and fianc? Isaac Watson and Kyle Weldon. In addition, great nieces on the Weldon side Sophia, Adelyn, Khloe, and Everly. who referred to him as "Gruncle Chris." He is also survived by many cousins whom he adored.

A memorial service for Christopher A. Clark will be held in North Carolina and livestreamed on Saturday, September 17th, at 2:00 pm at the UUCC (234 N. Sharon Amity Rd 28211) and in Ohio on October 15th at 2:00 pm at the UUCA. Updates will be on www.throbertson.com Interment will be at Oakwood Cemetery in Cuyahoga Falls, OH and at Willet Cemetery in Cortland County, NY. Donations in memory of Chris can be made to The Memorial Endowment Trust (MET) of the Unitarian Universalist Community of Charlotte via mail or online at www.uuccharlotte.org or to the Unitarian Universalist Church of Akron Memorial Fund (3300 Morewood Rd. Fairlawn, Ohio 44333). Please, mail checks payable to: Unitarian Universalist Church of Akron and notate "Memorial Fund."
LINKS

Robertson Funeral & Cremation Service
The Ithaca Journal
http://www.theithacajournal.com

Akron Beacon Journal
http://www.beaconjournal.com