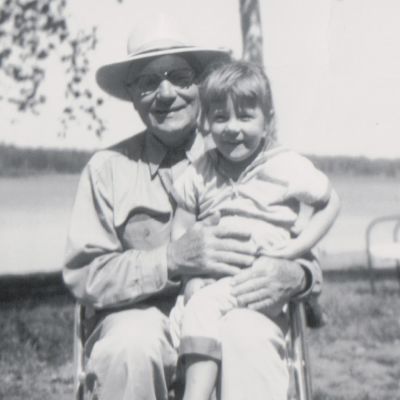 Christian
Gottlieb
Lehmann
Grandpa Lehmann was an intelligent, kind, and hardworking gentleman who immigrated from Germany in 1907. Christian married and had three children. He then met some major lifetime challenges of multiple family health crisis's and the depression.
37 Yr. Resident Succumbs at 88 (actually 78)

Mr. Christian G. Lehmann passed away at his residence, 23105 Farmington Road, on Thursday evening, October 24, 1963 following an extended illness. He was 88 (actually 78) years old.

Mr. Lehmann was born in Germany on March 26, 1885, the son of Carl and Sophia Hermann Lehmann. On November 26, 1913, he was united in marriage to Stella Duran in Detroit. Mr. Lehmann had been a resident in the city of Farmington for the past thirty-seven years.

He had been a professional waiter for the past fifty years, during part of that time he was with Northwood Inn, Hucks Inn and at the time of his retirement he was employed at the Berkley club. Mr. Lehmann was a member of Local 705 Hotel and Restaurant Employee's Union.

Funeral services took place on Monday at 11 a.m. from the Thayer Funeral Home with Rev. Carl H. Schulz of the Salem United Church of Christ officiating. Interment was in Glen Eden Memorial Cemetery.

Surviving Mr. Lehmann are his wife, Stella; two daughters, Mrs. Margaret Betcher of Trout Lake and Miss Helen Lehmann of Leonard, Michigan; and one son, Carl C. Lehmann of Farmington. He also leaves four grandchildren.