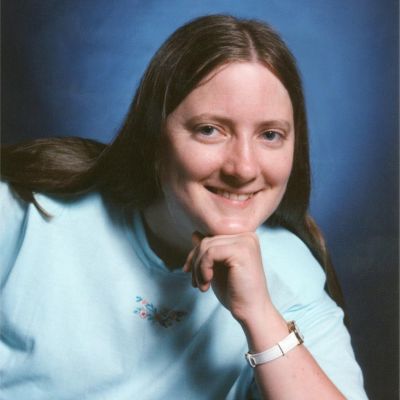 Cheryl
Kayce
Martin
Did you know Cheryl? Please share your stories and photos, and help spread the word about this page!
Cheryl Kayce Martin, age 57, formerly of Athol, Mass., died unexpectedly at her home in Westfield, Mass., on November 22, 2019 following an undiagnosed illness.

Cheryl was born in Haverhill, NH on May 19, 1962, the middle daughter of the late David L. Martin and Jean (Bishop) Martin. Cheryl grew up in the Athol-Orange area. She attended Ralph C. Mahar Regional High School in Orange during her junior high and early high school years, and graduated from Athol High School in 1980. Cheryl earned an Associate's degree in 1982 from Mt. Wachusett Community College in Gardner, where she was a member of the women's basketball and softball teams. She continued her education at Westfield State College, where she earned a Bachelor's degree in Social Services in 1984. Cheryl had lived in Westfield since 1982.

A sensitive soul, Cheryl deeply loved and cared for her life partner, Janice, and her family and friends. She was generous in spirit and enjoyed helping her friends, neighbors and strangers, caring for her pet cats, and visiting animals at animal shelters in the Westfield-Southwick, Mass. area. She had a friendly manner and wry sense of humor, which she displayed with a smile and twinkle in her eye. While attending Mahar Regional and Athol high schools, Cheryl was a top student and gifted athlete who starred in her schools' field hockey, basketball and softball teams. During her youth, Cheryl loved to play all sports, including playing on several Athol-Orange area fast-pitch softball summer leagues alongside her younger sister, Tammy.

Cheryl enjoyed sharing time at home with her life partner, gardening and doing yard work, listening to her record collection, watching classic TV shows and movies, and caring for her pets. She especially enjoyed drives on western Massachusetts' scenic roads and stopping at her favorite restaurants in the Westfield-Southwick area - Mrs. Murphy's and Summer House. In childhood, Cheryl enjoyed family excursions to the homes of her aunts, uncles and cousins in the Martin family's native White Mountains region of New Hampshire. In adulthood, Cheryl enjoyed visits home to see her friends, parents, siblings and nieces and nephews in the Athol-Orange area, and hosting her parents at her home in Westfield.

Cheryl is preceded in death by her parents, David Lawrence Martin and Jean Marilyn (Bishop) Martin, and her older brother Robert Steven Martin, all predeceased in 2013. She is survived by her devoted life companion, Janice LeBlanc, of Westfield; siblings William B. Martin of Auburn; Richard A. Martin and his wife Suzanne of Athol; Cynthia D. Martin and her husband Zhaoyu Wan of Skokie, Illinois; and Tamara (Tammy) Lee Martin and her life companion, Luisa Alvarez, of Arlington, Virginia; and former sister-in-law Lynn (Shelnut) Martin of Orange. Cheryl leaves six nieces and nephews: Matthew (Jennifer) Martin of Northborough; Shanna (Harry) Moraga of Auburn; Christopher (Courtney) Martin of Westminster, Maryland; Sarah (John II) Carter of Windham, Maine; and Leontyne and Isaac Wan of Skokie, Illinois; and five grandnieces and grandnephews. Cheryl also leaves first cousins: Deborah (White) Degnan of Florida; and Margaret (White) Seaver, Nancy (White) Gooch, and Thomas White, all of New Hampshire.

In keeping with Cheryl's love of family and community and in honor of her courageous efforts to maintain health and dignity throughout her life, Cheryl's final contribution was as a tissue donor. Her remains were cremated by arrangement with Witty's Funeral Home, 158 South Main St., Orange, MA 01364. Those wishing to share a memory with the family may go to: wittyfuneralhome.com.

Cheryl's extended family and friends will hold a private Celebration of Life at a future date.

In lieu of flowers, the family suggests contributions be made "in memory of Cheryl Kayce Martin" to one of the following organizations of significance to Cheryl in life: Westfield Homeless Cat Project, 1124 East Mountain Road, Westfield, MA 01085; Carson Center for Adults and Families, 77 Mill St., Westfield, MA 01085; or Alzheimer's Association of Western Massachusetts, 264 Cottage St., Springfield, MA 01104.

Witty's Funeral Home, 158 South Main Street, Orange, is assisting the family.

You may offer your sympathy online at www.wittyfuneralhome.com


LINKS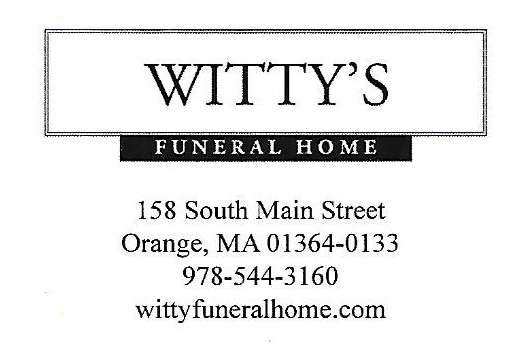 Witty's Funeral Home
http://www.wittyfuneralhome.com
The Westfield News
http://thewestfieldnews.com
Memories
Looks like something went wrong.
Reload the page and try again.