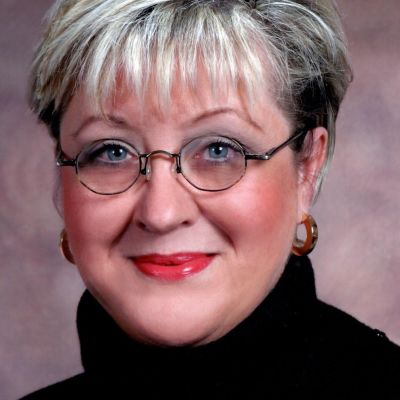 Cheryl
Ann
Kidd
What do you remember about Cheryl? Share your stories and photos here, and invite others to come share their memories.
Cheryl Ann Kidd, 77, of Lubbock, Texas peacefully left this earthly world on December 15, 2021.

Cheryl was born November 18, 1944, in Littlefield, Texas to Clovis and Peggy Poteet. As an only child, she was adored by her parents and grandparents alike. She spent her early childhood divided between her mother's beauty shop and the family farm, tagging along with her dad and grandad to check on the crops. She also loved spending her summers lifeguarding at the local swimming pool.

Cheryl loved competition. She played six-man basketball and volleyball at Olton High School. She also played saxophone and was a twirler in the high school band. She later twirled for the Goin' Band from Raiderland when she attended Texas Tech University.

She featured her twirling talent in numerous beauty pageants, earning many local titles. Her pageant career culminated with her vying for the title of Miss Texas. Many years later, Cheryl was able to continue her involvement by serving as a judge for many area pageants.

Cheryl attended Jesse Lee's Hair Design Institute, likely inspired by her love of beauty and fashion. Ever the competitor, she entered and won many hairstyle and color contests.

Later in life, Cheryl's love for decorating and design led her to a second career in real estate. She loved making new friends and finding them the perfect home for their needs. More than just finding them new homes, Cheryl helped her clients establish themselves within the community. Going above and beyond was how Cheryl conducted herself in every aspect of her life.

Cheryl married Don Kidd in 2002. They shared a common interest in travel, sports, and spending time with friends and family. Their adventures included several Princess and Viking Riverboat cruises, making visits to Baltic and Western Europe?namely Amsterdam, Rome, Paris, and Venice, among others. They also enjoyed frequent visits to the Lubbock Club--dining with friends and dancing the night away. Indulging their shared love of sports, they spent many evenings watching and attending Texas Tech basketball and football games.

Cheryl exhibited her sociability and devotion to serving others as a longtime member of the Lubbock Women's Club. She delighted in entertaining and opened her home to family and friends for any and all occasions. She loved to play bridge and was quick to call a friend to join her for lunch. In her time as a grandmother, Cheryl was never happier than when she had "all her babies" gathered around her. Cheryl dazzled her children and grandchildren with her lively stories. Always enchanting and uplifting, her loved ones will never forget the way she imbued the room with joy and laughter.

Shopping--especially for a great chair, a fantastic purse, or a chunky piece of jewelry all brought Cheryl great joy; however, her true passion in life was making deep connections with others. More than anything, Cheryl cared about people. Her uncommon ability to make others feel special and loved will be forever treasured by all those whose life she touched. She had a unique gift for understanding and anticipating others' needs--a rare and invaluable trait.

Loved ones include her husband, Don Kidd; son, Brian Duncan and wife Donna Duncan; daughter, Heather Webb and husband Cody Webb; grandchildren, Jordan Marie Duncan, Jacob Brent Duncan, Phoebe Poteet Webb, Duncan Coyt Webb, and Whitney LaFrance Webb.

Preceded in death by her father, Clovis Poteet, her mother, Peggy Poteet, and her sister, Pamela Jean Poteet.

Memorials are suggested to Alzheimer's Association, 3610 22nd St, Suite 300, Lubbock, Texas 79410.

Come and go visitation will be at Sanders Funeral Home Sunday, December 19, 2021, 2:00 PM to 3:30 PM. A graveside service will be 10:00 AM Monday, December 20, 2021, at Olton Cemetery. Please celebrate the life of Cheryl by visiting www.sandersfuneralhome.com.
LINKS

Sanders Funeral Home
http://sandersfuneralhome.com

Lubbock Avalanche-Journal Memoriams
http://www.lubbockonline.com