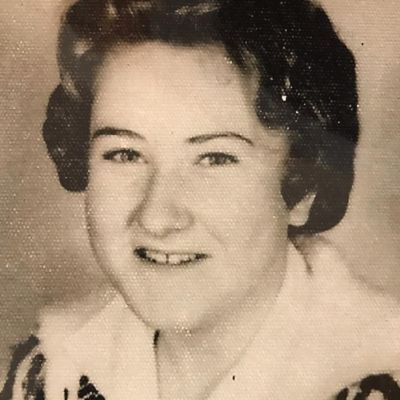 Cheryl
Hammer
Did you know Cheryl? Please share your stories and photos, and help spread the word about this page!
Cheryl Diane Hammer (Sundell)
April 21, 1946 through April 22, 2021
Cheryl Hammer was born in Maddock, North Dakota to Paul Elvin Rudolph Sundell and Dagny (Wang) Sundell on April 21, 1946, Easter Sunday. Cheryl passed away in her home in Marysville, WA on April 22, 2021 surrounded by family. She followed her husband in death.
She attended Mandan High School in North Dakota. Her nickname was undefinedCharlieundefined due to her love of the perfume undefinedCharlie.undefined
Cheryl married Dale Davern Stelter on November 23, 1963 in North Dakota and moved to Marysville, WA in 1968. She married Raymond Stuart Hammer 13 years later June 25, 1976 in Marysville, WA where she lived until her passing on April 22, 2021.
Cheryl leaves behind and will be dearly missed by three siblings. Audrey Erickson of Marysville WA, Paul Sundell Jr. (Karen) of Yuma, AZ and Steven Sundell of Federal Way, WA.
Five children (three stepchildren). Dale Stelter Jr. (Teresa) of Goldendale, WA, Laurie Stelter (Mike) of Bonney Lake, WA, Crystal Newport (Kevin) of Omak WA, Raymond Hammer (Star) of Arlington, WA and Tammy Morada (Joevir) of Edmonds, WA.
Thirteen grandchildren. Kristen, Amber, Kyle, Brittany, Ryan, Ross, Tanah, Jaevre, Serena, Darren, Amanda, Dustyn and Faith.
Eighteen great grandchildren. Trace, Viviana, Emma, Bryson, Austin, Skylar, Laila, Isabella, Mackenzie, Braelyn, Jace, Hadley, Ellie, Chloe, Jaxson, Alex, Logan and Elizabeth.
Her beloved 16-year companion dog undefinedVelvet.undefined
Nieces and nephews
She also had incredibly special friends in Sue Peterson, Judy Startzman, Diane Baxter and Launa Hoy.
Cheryl was a hard worker who worked most of her life while balancing raising family. Over her life she worked at Misich Construction where she met and eventually married her husband Raymond Hammer. She also worked at Hewlett Packard as well as Boeing. Cheryl was known for her ability to do taxes and was often relied upon by both friends and family for her skills in this area. Cheryl was not afraid to jump in and take on anything presented to her. This included mechanic work. Grease under the nails was not new to her.
Cherylundefineds favorite holiday was Christmas and anyone living in Marysville and the surrounding area knew Raymond and Cheryl Hammer from their big ole Christmas Tree lot that they ran from their front yard called undefinedCherylundefineds Trees.undefined They ran this lot from 1981 to 2018 (37 years). Their lot was a cornerstone to the Marysville community. The lot was run by not only Cheryl and Raymond but also by their son Raymond Hammer, daughter in law Star Hammer and other family members.
Cheryl was known for her love of ironing. So much so she would turn on the music and dance while ironing everything. She was known for her family famous undefinedoatmeal cookies.undefined
A viewing for Cheryl will be held on Friday, May 14th, 2021 starting at 12:00 p.m. and located at the family home at 1901 7th Street, Marysville.
Graveside Service will be held for family on Saturday, May 15th, 2021 at 12:00 p.m. at the Marysville Cemetery. A undefinedCelebration of Lifeundefined for Cheryl will be held later that day at 2:00 p.m. at 1901 7th Street, Marysville for family and friends.
Cherylundefineds wish was that in lieu of flowers a donation be made to either Everett Union Gospel Mission or Providence Hospice and Home Care Foundation of Snohomish County.
LINKS

The Daily Herald
https://www.legacy.com/obituaries/heraldnet
Memories
Looks like something went wrong.
Reload the page and try again.