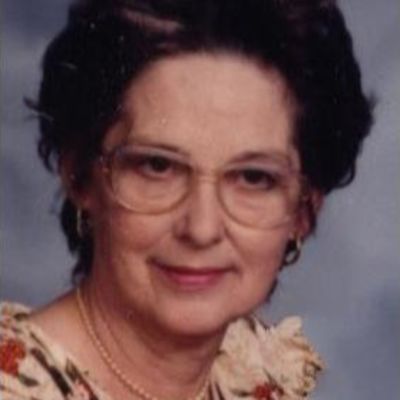 Charlotte
Will
Help us celebrate Charlotte! Please share your stories and photos, and invite others who remember Charlotte.
On April 23, 2021, Charlotte Pease Will - 7th child of Godfrey Pease and Phenie Goss - pulled the final weed from her garden and passed on to greener pastures.

A lifelong passion for all mysteries, Charlotte had a penchant for unraveling the past through her love of genealogy. Charlotte's research inspired others to pursue family genealogy, always helping to guide and nurture their passions for ancestry. This drive was only matched by her love of the natural world - her knowledge of either subject was nearly encyclopedic, as many who sought her wisdom could tell you.

Her sharp mind was displayed on occasion, even in her advancing years, by the ability to recall nearly every state capitol and US president, often besting younger generations. In order to help retain her mental acuity, Charlotte chronicled her life in a daily journal until she was no longer able.

A fierce advocate for her family - and certainly never a shrinking violet - Charlotte would gladly offer her viewpoint on any topic. With her clever wit and often sharp tongue, she cut to the quick and offered direct - if occasionally blunt - pieces of advice or observations. On many occasions she would inquire of her beloved grandchildren, "So when are you getting married?" so great was her love and concern for their well-being.

At the core of her nature was an eternal caregiver. Charlotte spent most of her life helping to improve the lives of the people she loved. From her children, to her mother, her husband in his time of need, and even her grandchildren, Charlotte was always there to help make their lives better. Charlotte would have had it no other way, as her family was her life.

One of her greatest regrets was that she was preceded into the next stage of existence by her husband and the great love of her life, Jim, by so many years. She would often remark that when the two would see each other again, she would give him quite the tongue lashing for leaving her so early. Readers may rest assured they are strolling through a distant grove of walnut trees, even now, hand in hand, with a basket containing a bottle of Livingston Burgundy and York Peppermint Patties, and are finally, truly at peace.

Charlotte is survived by her three children: Cathy (Bob) Heide, Allen (Sandy) Will and Jamie (Glenn) Aycock, as well as Grandchildren: Josh Will, Jake (Elise) Will, Janelle (Tony) Smith, Collin (Kaitlyn) Aycock, Jim (Linh) Heide, Sara (Chris) Aycock and Dakota Word, as well as five beloved great grandchildren and many cherished nieces and nephews.

She was preceded in death by her parents, Godfrey and Phenie Pease, husband Jim Will, and siblings, Clarence Pease, Helen Tucker, Delorn Pease, Beatrice (Sis) Smith, Ollie Breland, Thad Breland, Sidney Pease, Leonard Pease, Burl Pease, Clayton Pease, Audrey Diamond, Zephyne Zabel and Denver Pease.

A celebration of Charlotte's life will be held at 12 pm on Friday, April 30th, 2021 at Hoven Funeral Home. Burial will follow the service at Oakridge Cemetery, Buchanan, MI. Online condolences may be made at www.hovenfunerals.com.
LINKS

Hoven Funeral Home
http://www.hovenfunerals.com/fh/home/home.cfm?fh_id=13894

South Bend Tribune Memoriams
http://www.southbendtribune.com
Memories
Looks like something went wrong.
Reload the page and try again.