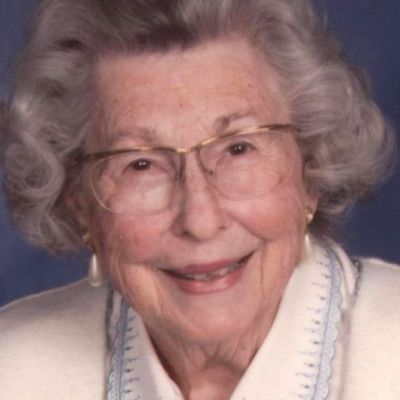 Charlotte Belle
Strom
Join us in celebrating Charlotte Belle—please share your stories and photos, and help spread the word about this page!
Our Yellow Rose of Texas, Charlotte Belle Strom, 92, passed away peacefully on Sunday, Sept. 22, 2019, surrounded by her loving family.

Charlotte was born Feb. 16, 1927, to Guy Felix Hitchcock and Carrie T. (Newell) Hitchcock in Houston, Texas. She grew up there, graduating from Lamar High School and spending one year at Rice Institute. Charlotte met Kenneth Strom, the love of her life (and in her words, "a Yankee from Chicago"), while serving as a hostess at a social for servicemen at First United Methodist Church, Houston. A short courtship led to a Jan. 5, 1945, wedding in Pueblo, Colo. First making their home in Illinois, an IBM transfer brought them to Rochester in 1956. They were married for 68 years before Ken's death in 2013.

Charlotte was a caring and committed homemaker all of those years. She championed peanut brittle sales as a leader in the Campfire Girls and chauffeured us on Sunday morning paper routes so as to make it to church on time. Charlotte was a member of the Rochester Methodist Auxiliary; she worked part-time at the JCPenney store and later took great pride in her 12 years with Mayo Clinic -- working in Registration, assisting patients and their families from 1980 to 1992.

Charlotte's southern roots were a delight, particularly in an accent that would often resurface and a never-ending penchant for grand hospitality. She was a talented seamstress, creating many excellent items of clothing. Charlotte's kitchen was always producing delicious meals and treats including her signature pork tenderloin, her scrumptious apple cake and, of course, Southern sweet tea. Many are thankful for the joy she found in perpetuating a family tradition of Swedish biscuits, pancakes and Limpa bread. Charlotte enjoyed surrounding her home with beautiful flower gardens as well as enticing songbirds to visit her many feeding stations. Our mom loved to travel, whether just a Sunday drive, a long distance run to family or a cross-country jaunt, she made her way to a myriad of places including: the cabin on Loon Lake, the circus museum of Baraboo, the confines of Wrigley Field, the grandeur of the Appalachians and the Rockies, the falls of Niagara, the streets of Elkton, the sights of Alaska, the humidity of Florida, the cacti of Arizona, the wonder of Alaska, the lava flows of Hawaii and even the fjords of Sweden and Norway!

Charlotte was also a lifelong faithful follower of Jesus Christ. She worshiped and served at a variety of United Methodist churches, participating in the WSCS (now the United Methodist Women), sang in Choirs, took part in Christian growth groups and served on church committees. Charlotte was also very active for many years with Bible study fellowship, both as a participant and as a leader.

Charlotte is survived by her four children, Ray, Cottonwood, Ariz., Janet, Rochester, Phil (Alice), Northfield, and Paul (Jane), Frontenac; eight grandchildren; and 11 great-grandchildren; as well as cousins, nieces and nephews.

In addition to her husband, Kenneth Strom, she was preceded in death by her parents; her brother, Gilbert; her sisters, Louise and Gladys; her sister-in-law, Harriet; her daughters-in-law, Brenda Strom (Ray) and Susan Strom (Paul); nephews, John Roach, Jared Hitchcock, Gilbert Hitchcock Jr. (Sonny) and Gilbert Hitchcock III.

Charlotte has requested that her body be used by Mayo Clinic for research. Services of remembrance will be planned in the future.

All four of us will miss the woman who's passion for life earned her nicknames like "Parnelli" for her love for travel and a heavy foot on the gas, and, from an old song of our Dad's, "Scatterbrain," though mom was breaking ground as a "multi-tasker" long before it was a term. Charlotte Strom not only gave us our lives, her zest for life enriched and blessed us beyond expression.

If so inclined, Memorials for Charlotte may be given to Douglas, Little Prairie or Evangel United Methodist Churches or Seasons Hospice in Rochester.
LINKS

Post-Bulletin
http://www.postbulletin.com
Memories
Looks like something went wrong.
Reload the page and try again.