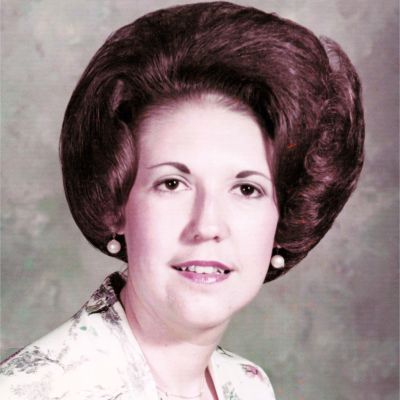 Charlotte Ann Wallace
Puckett
Did you know Charlotte Ann Wallace? Please share your stories and photos, and help spread the word about this page!
On Monday, January 11, 2021, Charlotte Ann Puckett, 73, passed away from this Earth and entered her heavenly home. Her life will be celebrated in a service at the E.E. Pickle Funeral Home chapel on Saturday, January 16, 2021 at 2pm. No visitation will be held. Interment will occur at the Amory Masonic Cemetery after the service.

A resident of Amory, Mississippi, Charlotte was a Christian and member of the Southern Baptist faith. She was born and raised in Morton, Mississippi. She graduated from Morton High School in 1965, and she earned her bachelor and master's degrees in social studies from Mississippi State University (MSU).

Charlotte was an incredibly dedicated, well-educated, intelligent and hard-working individual. She was a world traveler, enjoying especially her tour of Europe and her pilgrimage to the Holy Land. She was a cheerleader and advocate for her family - especially her husband, Jimmy, their daughter, Amanda, and her sister, Sylvia. Charlotte strived to be the best in life, maintaining high expectations for herself, her family and her students.

Teaching was her love; encouraging the over 4,000 students who walked through her classroom door to succeed was her goal. Charlotte leaves an incredible legacy from the 33 years she spent teaching 8th grade US History - eight years in her hometown of Morton and 25 years at Shivers Junior High School in Aberdeen, Mississippi. She is known best as "Mrs. Puckett" to the students whose lives she touched. She incorporated unique techniques to motivate and educate. She grabbed students' attention using specific phrases that became her trademark. Her goal was to know all students' names by the end of her first day teaching them. She remarkably could call former students' names and tell them the row and desk number where they sat in her classroom, even many years later! She was named Star Teacher for Aberdeen in 1999 by her daughter, Amanda. She also was a charter and active member of the Monroe Country American Federation of Teachers.

One of the great passions of her life included her band work in high school and college. Charlotte was a magnificent clarinet player. She was drum major of the Morton high school band her senior year. She was a proud member of MSU's Maroon Band, and she was a charter member of the MSU Clarinet Choir under the direction of Dr. Warren Lutz, who was an inspiration to her. She was a two-time member of the prestigious Mississippi Lions All-State Band, becoming the first member to hail from Morton. Later in life, Charlotte became a Lion, continuing to love and support the band and its student members in impactful ways. She served on the Mississippi Lions Band Committee for many years, and she volunteered her time supporting the band during training week by having a "fourth meal" ready and waiting for band members at the end of the day for over a decade. She shared her experiences and encouraged with students, and they loved her for her commitment. She advocated for the band and music education her entire life. To honor her commitment, in 2011, Charlotte was awarded the highest award a Lion can receive - the Melvin Jones Fellow award. Charlotte was a member of the Tupelo Evening Lions Club.

Charlotte enjoyed Southern Gospel music, attending many singings in the Jackson, MS area in her youth and around the country.

Charlotte is survived by her loving husband, Jimmy Green Puckett, of Amory. They were married for 43 1/2 years, since June 25, 1977. She is survived by her daughter, Amanda Michelle Puckett Harrelson, her son-in-law, Benjamin Harrelson, and her granddaughter, Arabella Grace Harrelson, all residents of Richmond, TX. She also is survived by her loving sister, Sylvia Sidney Wallace, of Amory.

She is preceded in death by her parents, Sidney Johnson Wallace, Jr. and Wilma Faye Arender Wallace and a number of beloved family and friends.

Her closest friends from college days included Bobbie Eichelberger Carslise, Betty Eichelberger Whitaker and Daisy Langford Arnold. Special friends in recent years included Rita Tubb, Bessie McGee, and Renee Caldwell.

In lieu of flowers, the family requests donations to the Mississippi Lions Band, 431 Katherine Drive, Flowood, MS 39232
LINKS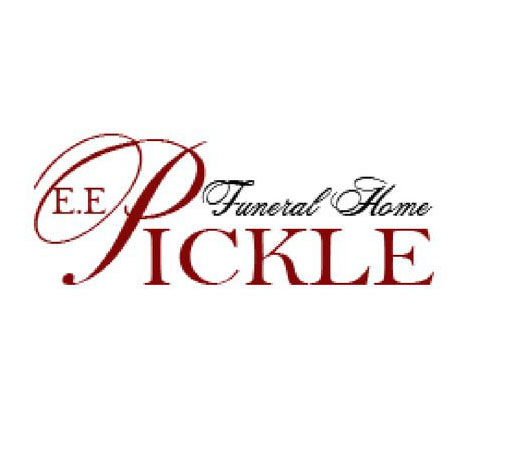 Daily Journal
http://www.djournal.com
Memories
Looks like something went wrong.
Reload the page and try again.