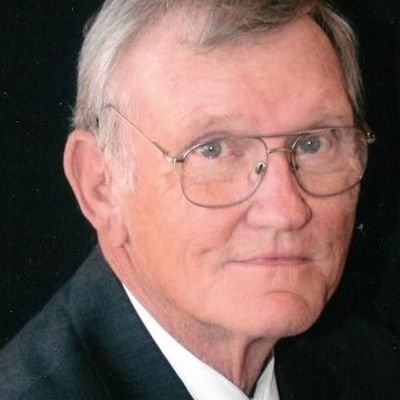 Charlie
Edward
Roberts
Help us celebrate Charlie! Please share your stories and photos, and invite others who remember Charlie.
Charlie Edward Roberts, age 82, passed from this world to his heavenly home on July 31, 2021. Born in San Angelo on January 26, 1939 to Morgan Eugene and Dora Griffith Roberts, Charlie learned the art of farming at an early age. After graduating from San Angelo High School in 1957, he made a career out of successfully growing and tending crops of cotton, maize, and wheat. And after marrying his high school sweetheart and the love of his life, Nancy Sue Bitner, on April 4, 1958, they continued to grow the farm as well as their family by adding children, Gene, Jim, and Charla. Family was the most important thing to Charlie as evidenced by the time he spent with them at church, teaching them to farm, cooking the most delicious briskets and ribs with them, running trout lines and teaching them to fish, and supporting them in school and sports endeavors. A spiritual man, Charlie instilled the love of the Lord in his family. He kept the Lord at the center of his family and made sure they were aware from whom all their blessing flowed. He started each family meal with a prayer, a task he bequeathed to his sons as they grew up. Faithful to his church community, he served as a deacon at both Veribest Baptist Church and Harris Avenue Baptist Church. He led music at both Mereta Baptist Church and Veribest Baptist Church for many years as wife Nancy played the piano. They were a delight to watch as they inspired others to "make a joyful noise" to Heaven and shared their joy in their faith together. Community minded, Charlie believed in generously giving of his gifts to the world to make it a better place. He served on the Mereta Coop Board, the Mereta School Board, and was one of the founding members of the the Mereta Lions Club and Mereta Volunteer Fire Department. In addition, he and wife Nancy voluntarily took over the duty of managing the Mereta Cemetery as a service to their friends and family in the area. After his retirement from farming in 2002, he began to focus his time on one of his greatest skills and talents, wood working. Starting up a new business, Lipan Creek Mesquite, Charlie created bowls, vases, lamps, lazy susans, custom furniture, hope chests, and other wooden works of art that he gave as gifts or sold at various markets. His art was coveted by his children and he loved making some incredible pieces and surprising them with gifts each Christmas, such as hand crafted bowls, jewelry boxes, ornaments, and even a wooden bat for each grandchild. A member of the Wood Turners Club and The Woodworking Club, he loved learning from his friends and believed in helping others develop their craft as well. He shared his techniques and skills by teaching beginning wood workers and seasoned turners his tricks and was always happy when someone would stop by his shop and spend the day working and learning with him. He will be remembered by his family and friends as an incredible husband, father, grandfather, teacher, and friend with a closet full of denim shirts and gimme caps, a generous and sensitive heart, gentle nature, fun sense of humor, love of reading, flair for storytelling, and a sincere desire to make the world a better place for those he loved. He was preceded in death by his parents and sister, Dorothy. He is survived by loving wife, Nancy, son Gene Roberts and wife Suzy; son Jim Roberts and wife Teresa; and daughter Charla Blackwell and husband Chris. He will be dearly missed by grandchildren Rance Roberts and wife Tori, Caity (Caitydid) Roberts, Cale Roberts and wife Ciarra, Brendan Roberts, and Cora (Possum) Blackwell; and great grandchildren Mallory, Scarlett, and Olivia. His first great grandson is expected soon! Funeral services will be held on Wednesday, August 4, 2021 at 11:00 am at the Mereta Cemetary (graveside only) followed by a luncheon at the Mereta Firehall. Pallbearers will be Gene Roberts, Jim Roberts, Chris Blackwell, Rance Roberts, Cale Roberts, Brendan Roberts, Amado De La Garza and Alfred De La Garza. Memorials can be sent to: Mereta Cemetery 18206 Lipan Creek Road, San Angelo, TX 76905.
LINKS

JOHNSON FUNERAL HOME 7512
http://www.johnsons-funeralhome.com

San Angelo Standard-Times Obituaries
http://www.gosanangelo.com
Memories
Looks like something went wrong.
Reload the page and try again.