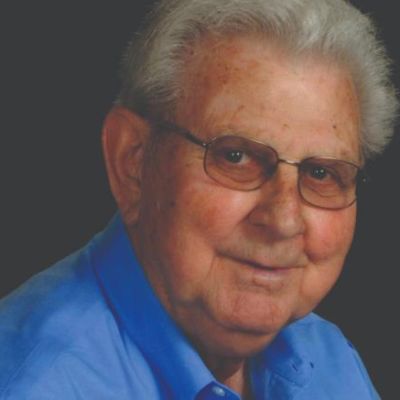 Charlie
McCarthy
How do you know Charlie? Please share your stories and photos, and help spread the word about this page!
Charlie Scott McCarthy was the third son born to Lawrence L. "Pat" and Maggie Sue Hall McCarthy on September 3, 1934. He grew up and attended school in the Centerville and Unity communities of Itawamba County before graduating Itawamba Agricultural High School Class of 1952.

As most rural children in the Great Depression Era, Charlie grew up in "bad times." But times only got harder following his father's tragic automobile accident in 1943. Charlie and his two older brothers suddenly became young men of good morals and strong work ethic, tending the family farm and hiring out to other families at a very early age. By age 16, Charlie was driving a school bus from Centerville to Fulton daily and playing football at IAHS.

Foregoing athletic scholarships to Itawamba Junior College, Charlie married his "one and only" Tommie Nell Spradling on February 8, 1952. They celebrated 62 years of marriage before her death in 2014.

Upon his high school graduation, Fulton businessman Paul Mize took Charlie under his wing, tutoring him in business skills through his first job at Western Auto, land trading, and investments. Following a successful 15 years at Western Auto, Charlie accepted a position with Barber's Milk Co., becoming Fulton's friendly milkman.

In 1975, Charlie was elected to serve Itawamba County as Chancery Clerk and was appointed to serve as Youth Court Judge during his tenure.

Charlie served the City of Fulton as Mayor for two terms. Under his leadership, the city acquired land to expand the singular city ballfield into a baseball complex and added to size and refurbished an additional ballfield on Kennedy Street in Fulton. Charlie was instrumental in acquiring the land for the current IAHS and high school athletic complex. In mediating this land trade, the city also gained the old Fulton Grammar School property. Land was purchased for a rubbish site to be built north of Fulton, and the Fulton Library doubled in size under Charlie's mediation. A new one million gallon water tank was built south of Fulton along with a new sewer lagoon. The city's two existing lagoons were doubled in size.

Charlie also served Itawamba County by helping McNeece-Morris Funeral Home in Fulton for 20 years. He and his son Terry established a scholarship for deserving nursing students to attend Itawamba Community College.

As a businessman, Charlie was one of the seven original investors in building Lake Itawamba. He and a partner built Timbers subdivision in Fulton and another subdivision in the Clay community. He was an Ashley heater distributor. His latest business venture was building a rubbish landfill south of Fulton.

Charlie was not only an astute visionary but also a committed good citizen. He was a member of the Fulton Volunteer Fire Department, serving 34 years with 20 years serving as Captain. During this time, land was purchased and the Fireman's Club Park was built, serving the town's people for many years.

Charlie was an active member of the Fulton Lions Club for 51 years, serving hundreds of people through this organization.

Charlie was the oldest tenured male member of Trinity Baptist Church where he and Tommie both served faithfully since 1955. Charlie was a strong Christian man, a devoted husband, and a generous and loving father who will be greatly missed, having departed for his heavenly home on Thursday, July 23, 2020, at age 85.

Services were at 11 a.m. Saturday, July 25, at the McNeece-Morris Funeral Home Chapel in Fulton with Dr. Don Baggett officiating. Tom Childs delivered the eulogy. Burial will be in Itawamba Memorial Gardens.

He is survived by his children, Terry (Cathy) McCarthy of Fulton, Sharon (Steve) Daves of Southaven, and Susan (Darrell Jr. "Buck") Harp of Smithville; four grandchildren, Carrie (Steven) Gagne of Southaven, Andrew (Lauren) Daves of Southaven, Mary Leigh (Brad) Johnson of Columbus, GA, and Maggie (Scott) Edwards of Smithville; seven great-grandchildren, Asher (Krissy), Alex, and Arlie Gagne; Analeigh and Abbott Daves, all of Southaven; and Emma Reese and Berkley Edwards of Smithville; and one sister, Margaret Peddigo of Tupelo.

In addition to his parents and his beloved wife of 62 years, he was preceded in death by two older brothers, Joe McCarthy and John Owen McCarthy, and his younger brother, Billy Jack McCarthy.

Pallbearers were Hunter Brown, Scott Edwards, Asher Gagne, Alex Gagne, Arlie Gagne, Brad Johnson, Jim Smith, and Ken Spradling. Honorary pallbearers were Boyce McNeece and Howard Smith.

Condolences may be shared with the McCarthy family at mcneecemorrisfuneralhome.com.
LINKS
McNeece-Morris Funeral Home

Daily Journal
http://www.djournal.com
Memories
Looks like something went wrong.
Reload the page and try again.