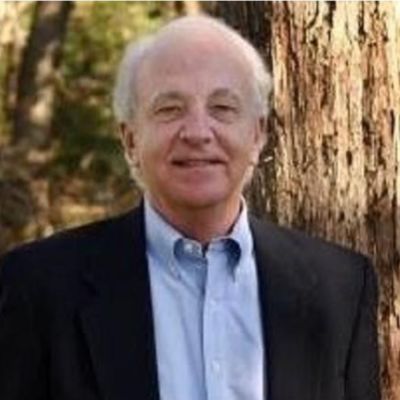 Charles
Reese
Pittman
Help us celebrate Charles! Please share your stories and photos, and invite others who remember Charles.
Charles Reese Pittman, 73, passed away peacefully in Charlotte on April 4, following complications from abdominal surgery.

Charlie was born on October 2, 1948, in Tifton, Ga., to Dr. and Mrs. Carl S. Pittman, Jr. He lived an idyllic childhood in this small rural South Georgia community, where his father and grandfather taught him to hunt and fish and where they spent many memorable days together in the fields or on the water.

His summers were full of working on area farms harvesting tobacco or vegetables and mowing neighborhood yards. Charlie worked hard to make sure he was remembered as "the best slingshot shooter in the county" and could hit a pinecone at 20 yards almost every shot.

Charlie attended high school at Georgia Military Academy in Atlanta until the end of his junior year. While at GMA, he excelled in academics, military officer training and tennis. He competed successfully for two years in the Georgia state tennis championships. He returned to Tifton his senior year in 1966 to graduate from Tift County High School with his best friends.

Charlie attended the University of Georgia, where he received his Bachelors of Science in Journalism, with majors in advertising and public relations, and participated in ROTC. After his graduation in 1971, he joined the Army, where he was promoted to the rank of Infantry Second Lieutenant and trained with the Army Rangers and Airborne parachute units.

After his active military duty, Charlie moved to Charlotte to begin his career with Jefferson Pilot Broadcasting Corp. and specifically WBTV. At Jefferson Pilot Broadcasting, Charlie rose quickly to management positions. Over his 34 years with the company, Charlie served as the General Manager of several broadcast marketing businesses owned by Jefferson Pilot in Charlotte and San Francisco before wrapping up his career with Jefferson Pilot Sports. Here, he was the driving force behind the creation of ACC Properties, which consolidated and managed all of the Atlantic Coast Conference championship events marketing, and was the founding General Manager of the company.

In 1975, Charlie met and soon married the love of his life, Mallery Knee of Charlotte. Their marriage was a wonderful 43-year love story until her untimely death from cancer in 2017.

Charlie and Mallery had two children, Claire and Reese, and four grandchildren. Charlie and Mallery were endlessly proud of and dedicated to their children and grandchildren and cherished being with them as frequently as possible.

Charlie was an avid outdoorsman and spent much of his retirement hunting and working on his farm in Chester, S.C., which he named Sweetwater. He and Mallery enjoyed many blissful days there hiking through the woods and holding hands on the deck. Some of Charlie's most treasured friends were those he hunted with. They could spend hours reminiscing about their hunting and fishing excursions and who had the best luck of the season.

Charlie also pursued his creative and business passions in retirement. He wrote and nationally published a historical novel, "Ten Cent Bill," which was based on the true story of an exceptional man who grew up as an antebellum Georgia slave. He was honored when "Buckmasters Magazine," a top national outdoor publication, bought an article he wrote as its primary cover story. The article was so popular that Buckmasters selected it as one of its top 20 stories of the decade and published it in a sold-out book.

Charlie also built a successful internet retail business named Cabin & Lodge, which sold rustic furnishings and accessories.

Shortly before his death, Charlie wrote in a letter to his children that he had had a storybook life and cherished every minute of it. He loved his career and couldn't wait to get to work every day. But he said his most significant moments were the day when Mallery agreed to marry him and when Claire and Reese were born.

Charlie is survived by his brother, Dr. John Pittman (Younger Mattox), his sister, Alice Pennington, his daughter, Claire Pittman Roberts (Taylor Roberts and their children, Tavener and Emory), and his son, Daniel Reese Pittman (Kirsten Valle Pittman and their children, Shepard and Wilkins).

A memorial service will be held on May 6, 2022, at 2 PM at Myers Park United Methodist Church, with a reception to follow. Graveside services will be held at a later date at the historic Hungars Presbyterian Church on the eastern shore of Virginia, the second oldest church in the U.S., where Mallery is buried along with numerous generations of her family.

Contributions in memory of Charlie may be made to the Michael J. Fox Foundation for Parkinson's Research in honor of his first cousin Sam Moore of South Hill, Va., and his very close friend Terry Lisenby of Charlotte.

Contributions can be mailed to: Donation Processing, The Michael J. Fox Foundation, P.O. Box 5014, Hagerstown, MD 21741-5014

Arrangements are in the care of Kenneth W. Poe Funeral & Cremation Service, 1321 Berkeley Ave., Charlotte, NC; 28204 (704) 641-7606. Online condolences can be shared at www.kennethpoeservices.com.
LINKS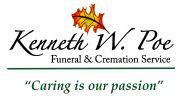 Kenneth W. Poe Funeral & Cremation Service
The Tifton Gazette
http://www.tiftongazette.com