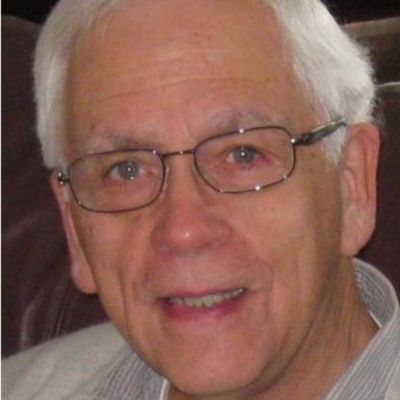 Charles
L.
Owens
How do you know Charles? Please share your stories and photos, and help spread the word about this page!
Charles (Charlie) Leonard Owens, of Loudon, New Hampshire passed away peacefully on November 21, 2021, while surrounded by his family, after a long struggle with Alzheimer's disease.

Charlie was born on August 25, 1935 in Hartland, New Brunswick, Canada; the son of Rev. John Arthur Owens and Hazel Belle (Mullen) Owens.

He is survived by his wife Lorna (Hicks) Owens; son John Owens and his wife Christina (Tina Kern) of Loudon, NH; son Charles N. Owens and his wife Melissa (Pierce) of Londonderry, NH; daughter Jane A. (Owens) Jewell and her husband Daniel Jewell of Quincy, MA; grandchildren Gabrielle, Isaac, and Cassandra Owens and Angelina Jewell; and his sister Alice Bradford of Hampton, New Brunswick; and many cherished nieces, nephews, and cousins.

In addition to his parents, Charlie was predeceased by his cherished grandson Andrew Owens and his beloved brother John, of Toronto, Ontario, Canada.

Charlie graduated from Southampton Regional High School in New Brunswick, in 1953; Eastern Nazarene College in Quincy, MA, in 1958; University of Toronto in 1960, and University of New Brunswick in 1971.

Before they were well acquainted, God led both Charlie and Lorna to Bethany Bible College in Yarmouth, Nova Scotia which soon relocated to Sussex, New Brunswick (and was recently renamed Kingswood University). They were married in 1962. Lorna had been praying for two years that God would bring them together. Neither knew that God was bringing them both to the college. A miracle! God answers prayer. They were married at the Lutes Mountain Church of the Nazarene, Lorna's home church in Lutes Mountain, New Brunswick. They were blessed with a loving marriage for 58 years.

The family moved to Quincy, MA in 1972 where he taught at Eastern Nazarene College, was business manager of Quincy College, and retired from Commercial Union Insurance after 13 years of service. While teaching at Eastern Nazarene College, Charlie was foreign student advisor and worked with FOCUS (Friendship of Overseas College and University Students). They opened their home to many international students; this was a highlight and blessing for Charlie, Lorna, and their children.

Following retirement they moved to Loudon, NH. They traveled with Eastern Nazarene College alumni groups to Switzerland, two trips to the UK, and an Alaskan cruise. They went on a volunteer mission trip to Romania. They also enjoyed traveling around the United States and Canada.

Charlie was a member of the Church of the Nazarene, Loudon, New Hampshire. Charlie and Lorna spent many joyful weekends volunteering at Windsor Hills campground in New Hampshire as well as enjoying family camp. Charlie also volunteered at Esther Sanger Center for Compassion (Quincy Crisis Center) for 11 years and served faithfully in any church that they attended.

Charlie accepted Christ as his personal savior, early in his life (1 John 1:9), and dedicated himself to the work of the Lord. He was a mentor and a loving faithful presence to many throughout his life.

Visiting hours and a memorial service will be held at New Beginnings Church of the Nazarene, 33 Staniels Road, Loudon, NH. Visiting hours: Saturday, December 18, 2021 from 1 to 3 pm.

Memorial service: Sunday, December 19, 2021 from 3 to 5 pm. Following the memorial service, there will be a time of food and fellowship.

In lieu of flowers, memorial donations may be made to either of these wonderful organizations: Eastern Nazarene College, https://enc.edu/giving or Nazarene Compassionate Ministries, https://www.ncm.org/.

The family wishes to express our deep love and gratitude to the wonderful home caregivers and those at The Birches and from BAYADA Hospice (both of Concord) who worked lovingly and graciously as they cared for Charlie.

Come close to God, and God will come close to you. - James 4:8 NLT

Arrangements have been entrusted to Bennett Funeral Home of Concord, NH.
LINKS

The Patriot Ledger
http://www.patriotledger.com