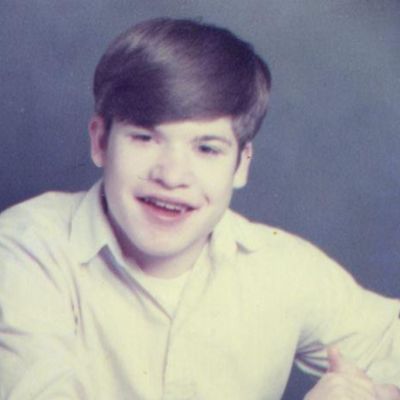 Charles
Edward
Needham
What do you remember about Charles? Share your stories and photos here, and invite others to come share their memories.
On September 14, 1967, God blessed Viola and Buddy Needham with a son they named Charles. Charles was one of God's special children who stopped breathing and his heart stopped at birth. The doctor said he would only live to be about 12 years old. God knew that his family needed him and blessed him with 54 years. The love he gave his family was priceless. It was unconditional, no strings attached. He loved to go riding, the longer the trip the better, and he really liked riding in the little yellow school bus. He loved donuts, and on his birthdays, his niece April would stop on her way to work and buy him a dozen. She would put them on the table in his place for when he woke up.

He also loved chocolate malts and hamburgers. He would only let his nephew Ray (Nay-Nay) give him back massages, and his niece Cherrie' would sing to him. He liked that. His niece Mary would lay across his lap and he would spank her and laugh. He never hit hard. Charles loved to spin the wheels on his cars, loved music, and watching his tv (cartoons) that Teresa got him, and loved watching the rain and fire.

Charles is preceded in death by grandmother, Clara Stein Daniels; grandfather, Earl (Slim) Daniels; grandmother, Mary Stowe Needham; grandfather, Charlie Lee Needham; special uncle, Dink Henderson; uncle, Bill Drewry of Oklahoma; special aunt (like a second mother) Maudie Henderson; aunt, Lillie Mae Drewry of Oklahoma; aunt Joyce Rappond; cousins that are like his brothers, Gordon Welch, Winford Henderson, William Henderson, Rouden Henderson, Jeffery Henderson, Ronnie Drewry of Oklahoma; two great-nephews, Ailen Connor Jimenez and Conner Jay Brockhouse.

Charles is survived by both parents, Buddy and Viola Needham; sisters, Tina Brockhouse, Teresa Jimenez; nieces, Cherrie' (SheShe), Mary, and April; nephews, Brian, Ray (Nay-Nay); great-nieces, Lisa, Sabrina, Abby, and Clara; great-nephews, Zach, Thomas, Teran Edward (his name sake), Casey, and Corey; cousins, Roudy, William, Tiffany, Jacqueline, Tabatha (who shares his birthday), Terry and Carl of Oklahoma; along with lots of great cousins who loved him; two aunts, Hazel Walker and Louise McDonald; and countless friends.

Charles's family would like to thank all the wonderful people God blessed us with, the loving care, kindness, and compassion they gave Charles. Dr. Caperton, Dr. Stephenson, Dr. Price, Pastor Chip, Stephanie, Maria, Susan, Marla, Cecelia, and all of the others that were involved with his care. We carry you in our hearts always. And to his sister Teresa, who was so loving and faithful while coming and helping take care of him.

To all that God has blessed with a special child, take and cherish every moment you have with them. You were chosen by God to give them love and care, you were chosen for a reason. For those of you that have a special one, this mother asks that when you put them to bed, give them a big hug and kiss for me, for I am no longer able to give mine. God bless each and every one of you!

Pallbearers are Ray Jimenez, Thomas Kubala, Zach Gilstrap, Casey Driggers, Devin Galvan, William Henderson, Roudy Henderson, Cherrie Brockhouse, and Teresa Jimenez.

Visitation will be from 6:00-8:00 pm on Tuesday, December 7, 2021 at McNutt Funeral Home, located at 1703 Porter Rd., Conroe, Texas 77301. Funeral services will be held at the same location at 10:00 am on Wednesday, December 8, 2021. Oasis Hospice Chaplain Brad McIver to officiate. Interment to follow in Conroe Memorial Park Cemetery. You may also sign his guest book at www.mcnuttfuneralhome.com.
LINKS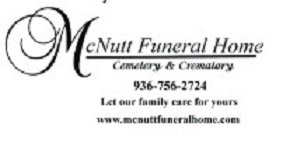 McNutt Funeral Home
https://www.mcnuttfuneralhome.com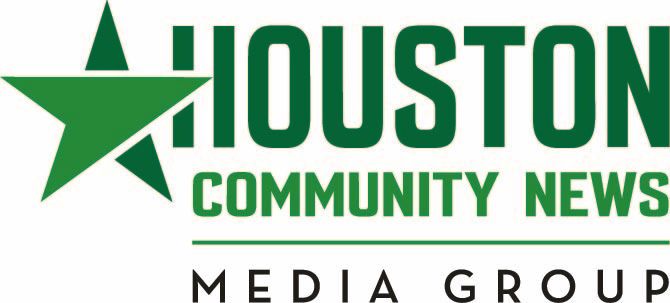 Houston Community Papers
http://www.chron.com