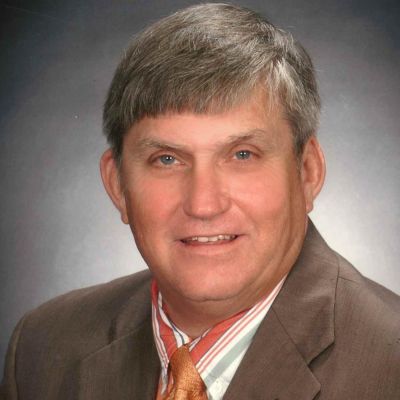 Charles
Thomas
Middleton
Join us in celebrating Charles—please share your stories and photos, and help spread the word about this page!
Charles Thomas Middleton,70, of Lakewood Drive, Blakely, GA, passed away early this morning, September 13, 2019, in the emergency room of Lifebrite Community Hospital of Early. His funeral will be held Monday morning, September 16, 2019, at 11 a.m. at Southside Baptist Church with burial to follow in the Blakely Cemetery with Military Rites. Visitation will be Sunday afternoon, September 15, 2019, from 4 to 6 p.m. at Manry Jordan Hodges Funeral Home. Charles was born in Blakely, GA on February 14, 1949 to the late William Bruce Middleton and Mabel Williams Middleton Tedder. He was a member of Southside Baptist Church, a veteran with the US Army during the Vietnam War. He had received his BA degree in Criminal Justice from Troy State University. Charles was hired by the City of Blakely on September 24, 1976 as a policeman and shortly he was made a detective and eventually became Chief of Police. In the 1980's he worked with the DEA to tackle the illegal drug issues in Southwest Georgia. His employment was ended with the City of Blakely in the year 2000. Charles was instrumental with the merger between the City of Blakely and the Early County when they formed Public Safety. He was deputized by Sheriff Jimmie Murkerson and worked with Public Safety from 2000 until his retirement in 2004. He was past President of the Chief of Police Association of Georgia. He was elected to his first term as a Blakely City Councilman on January 1, 2006, a position he has held until his death today. He was also a lineman for the 1964 Blakely High School Bobcats which won the State Championship in Class B Football. His survivors include his wife, Judy Carter Middleton of Blakely, a daughter, Starla M.Temples and Tommy of Blakely, two sons; Dr. Mark Middleton and Shirley of Roswell, GA and Michael Middleton and Acia of Blakely. He has one sister, Elaine M. Chapman and Larry of Leesburg, GA. There are ten grandchildren; Lexus Purvis, Hanna Middleton, Delaney Purvis, Haley Middleton, Macy Middleton, Ian Middleton, Raleigh Purvis, Piper Temples, Tallulah Temples and Jude Temples.
Memories
Looks like something went wrong.
Reload the page and try again.
Provided By
Manry-Jordan-Hodges Funeral Home