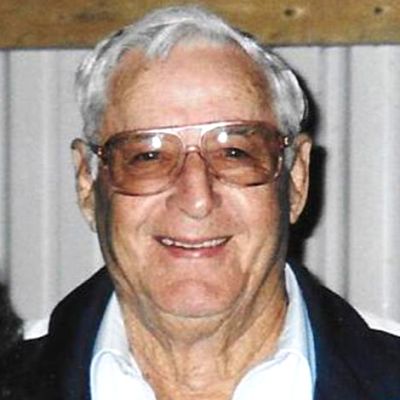 Charles F.
Eyler, Jr.
Help us celebrate Charles F.! Please share your stories and photos, and invite others who remember Charles F..
Charles F. Eyler, Jr., 91, of Rocky Ridge, MD, died peacefully on Tuesday, November 5, 2019, at his home with his family by his side. Born October 8, 1928 in Rocky Ridge, MD he was the son of the late Charles F. Eyler Sr. and Oneida Welty Eyler. He was the beloved husband of the late Betty M. Stambaugh Eyler to whom she was married for 68 years.

Charles owned and operated a building contractor business most of his life, and then worked for Frederick County, MD government as a maintenance department manager and building inspector until his retirement. He was a member of Elias Evangelical Lutheran Church in Emmitsburg, and a member of the American Legion in Emmitsburg. He served in the U.S. Army during the Korean War, where he had been in every state but one.

He enjoyed cutting wood for the winter and mowing grass. He had made a seat on his lawn mower to take his grandchildren for rides, which they all loved. He enjoyed playing cards with his grandsons, watching old cowboy movies, hunting, camping and fishing in Crisfield and Florida along with his friends. He loved a good breakfast and his cigarettes, and enjoyed having everyone home for family gatherings and for the holidays. More than anything else he loved his grandchildren.

Surviving are daughters, Gail Shaker of Salisbury, Charlene Little and husband Dave of Emmitsburg, Diane Thomas and husband Fred of Salisbury and Kimberly Eyler of Rocky Ridge; son, Kevin Eyler of Rocky Ridge; brothers, Richard Eyler and wife Gloria of Sabastian, FL and Frances Eyler of Hanover, PA; sister, Josephine Dinterman and husband Richard of Detour; 8 grandchildren; 17 great-grandchildren; and numerous nieces and nephews. Special neighbors and friends, Dr. John Ricotta, Billy Williams, Vicki and Bob Frushour, MaryJane and Bobby Moser, and Bun Wivell. In addition to his wife Betty, he was predeceased by a son, Timothy Eyler; daughter-in-law, Debbie Hoffman; son-in-law, Sherif Shaker; and sisters, Betty Lemmon, Doris Schildt, and Dorothy Ambrose.

A graveside service and burial will be held at 11:00 a.m. on Friday, November 8, 2019 at Elias Lutheran Cemetery, 100 W. North Ave., Emmitsburg, MD with the Rev. Jon R. Greenstone officiating. The family will receive friends from 10:00 to 11:00 a.m. on Friday at the MYERS-DURBORAW FUNERAL HOME, 210 W. Main St., Emmitsburg, MD.

In lieu of flowers, memorial contributions in Charles's name may be made to the Vigilant Hose Fire Company, 25 W. Main St., Emmitsburg, MD 21727 (www.vhc6.com).


LINKS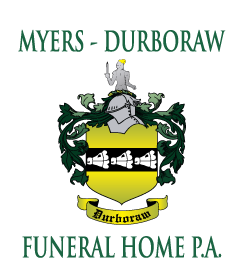 Myers-Durboraw Funeral Home

Frederick News Post Memoriams
http://www.fredericknewspost.com