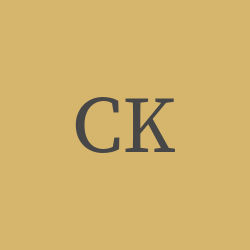 Charle "Chuck"
Kurtz
What do you remember about Charle "Chuck"? Share your stories and photos here, and invite others to come share their memories.
Charle (Chuck) Kurtz, 80, passed away Monday, September 5, 2022, at North Mississippi Medical Center in Tupelo. He was born December 5, 1941 to the late William Adrian Kurtz and the late Letha Milner Kurtz. He was a member of Community of Christ. Chuck was a proud Navy Veteran serving aboard the USS Intrepid. He was an avid fisherman and would not disclose his favorite fishing holes to anyone, except his brother and fishing buddy Dean. His favorite coffee shop was at Dean's kitchen and patio most mornings to have his coffee and honey bun. He loved spending time with his family and reminiscing about the "old days", playing games with family, and telling jokes. He played golf with his brothers Dean and Jim and sister Judy for several years, when weather permitted, after his brothers and sister retired to this area. Chuck was a great supporter of Tombigbee Jamboree and loved to dance. His favorite sayings were "You know what I mean" and "It'll be alright."

Services will be 11:00 am on Saturday September 10, 2022 at Senter Funeral Home with Rev. Jim Kurtz and Tony Brazil officiating. Visitation will be 5:00-8:00 Friday, September, 9 2022, at Senter Funeral Home. Burial will be in Hillcrest Masonic Cemetery. Senter Funeral Home has been entrusted with the arrangements.

Survivors include his beloved companion, Sandra Moore; son, William (Jennifer) Kurtz of Wake Forrest, NC; daughters: Carla Kurtz of Wayne City, IL, Marjorie (Bryan) Donnelly of St. Johns, FL, Hope (RB Frum) Scammell of Palm City, FL; grandchildren: Olivia, Joseph, Madison, Blake, Mackenzie, Ava, Aubrey; Sandra's family: Kay (Tony) Brazil, Ricky (Lynn) Moore, Joey (Charlene) Moore, Nathan (Taylor) Moore, Annie (J.D.) McDaniel, Taylor (Michael) Staub, Josh (Amy) Brazil, Leslie Brazil, Avery Moore, Rylie Moore, Conway Moore, Brady Staub, Aiden Staub, Noah McDaniel, Carter McDaniel, Kyler Brazil, Brian Brazil, Zach Brazil, Cheyenne Brazil; brothers: William Kurtz of Mesa, AZ, Harry (Juanita) Kurtz of Iuka, IL, Dean (Sue) Kurtz of Fulton, Jim (Pat) Kurtz of Fulton; sisters: Mary Thackery and Judy Kay Hennessy both of Fulton.

Preceded in death by his parents, Siblings: Marjorie Middleton, Adrian (Bud) Kurtz, Joseph Kurtz, John Kurtz

Online condolences can be expressed at www.senterfuneraldirectors.
LINKS


Daily Journal
http://www.djournal.com