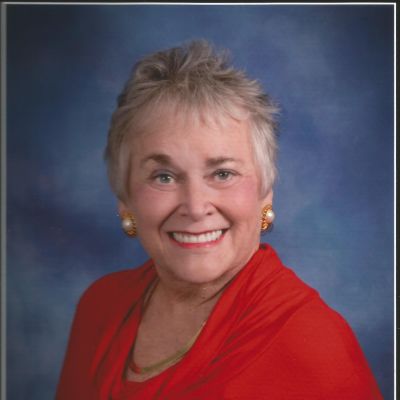 Charlda
Carroll
Sizemore
Join us in celebrating Charlda—please share your stories and photos, and help spread the word about this page!
Charlda Carroll Sizemore was born on the first day of Spring, 1945 in Durham, North Carolina as the second of three children to Dr. Charles Lemuel Carroll Jr. and Geraldine Budd Carroll. The daughter of a professor of mathematics, her family moved to Indialantic, Florida when Dr. Carroll was recruited to the aerospace industry in the 1950s, during the space race. Charlda attended Melbourne High School and was crowned MHS Royalty of the Valentine Dance with her future husband and sweetheart Buddy Sizemore. Following in her father's academic footsteps, Charlda attended Guilford College in North Carolina.

After college, Charlda returned home briefly and worked at the Melbourne Times newspaper before marrying Buddy at Eastminster Presbyterian Church in December, 1966. While her husband trained to be a fighter pilot in the Air Force and served in the Vietnam war for two tours, Charlda gave birth to their two sons, Trey and Brook. After the war Charlda and Buddy then left their Air Force life behind, moving the family to Belle Glade, Florida where they helped grow a family business, the Time Saver Food Stores.

In the 1980s, Charlda began teaching at Glades Day School, where her husband later served as the headmaster. She became known for her refusal to use the word "test" in her classroom and instead called them "opportunities," because each one was an "opportunity to show what you know." She taught Civics, Math, and then started a program teaching children with learning disabilities, a field of study for which she earned a Master's Degree at Nova University. Charlda went on to teach at Palm Beach State College (formerly Palm Beach Community College). She was involved in several ministries and groups while living in Belle Glade including Cursillo Episcopal St. John's, Kairos Prison Ministries, First Baptist Church of Belle Glade, Camp Farthest Out, P.E.O. International.

After her father passed away, Charlda moved back to Indialantic, Florida in 1999 to be closer to her sister, Jill, and mother, Geraldine, as she cared for her husband, who passed away in 2001. She reconnected with friends from Melbourne High School, rejoined Eastminster Presbyterian, and took an interest in clowning with a local "alley" that performed for hospitals, nursing homes, and local festivals. She also resumed teaching at Eastern Florida College (formerly Brevard Community College) and then Palm Bay High School before retiring.

In 2020, Charlda moved to Peachtree Corners, Georgia to live with one of her sons and his wife, where she spent time attending Christ Church Episcopal in Norcross and visiting her other son's family in Nashville, TN. Charlda remained close to her sister and brother, Chip.

Charlda was preceded in Death by her father, Dr. Charles Lemuel Carroll Jr. (1998); husband, Edward "Buddy" Joseph Sizemore Jr. (2001); and mother, Geraldine Budd Carroll (2005). She is survived by her sister Dr. Jill Carroll Hoffman (husband Bill); brother, Charles "Chip" Lemuel Carroll III (wife Martha); sons Edward "Trey" Joseph Sizemore III (wife Holly) and Lemuel Brook Sizemore (wife Mizelle). Other survivors include her loving grandchildren, Addison Rayne Sizemore (20), Wake Edward Charles Sizemore (19), and Emerson Brooke Sizemore (16). Charlda Sizemore passed away peacefully on June 21, 2022, the first day of Summer.

A Memorial service will be held at 2 p.m. on Saturday, July 9th at Eastminster Presbyterian Church, 106 N Riverside Dr, Indialantic, FL 32903. Donations may be made to the following organizations close to Charlda's heart:

Christ Church Episcopal Norcross, 400 Holcomb Bridge Rd., Norcross, GA 30071, Memo: General Fund

Franklin Road Academy, Attn: Advancement Office, 4700 Franklin Road, Nashville, TN 37220: Memo: In memory of Charlda Sizemore

Glades Day School, Attn: Buddy Sizemore Teacher of the Year Fund, 400 Gator Boulevard, Belle Glade, FL 33430

On-line condolences may be expressed at www.crowellbrothers.com. Arrangements entrusted to Crowell Brothers homes cemetery 5051 Peachtree Industrial Blvd. Peachtree Corners, GA 30092. 770-448-5757.
LINKS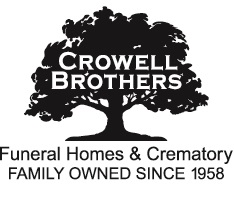 Crowell Brothers Funeral Homes & Crematory
Okeechobee News
http://okeechobeenews.net