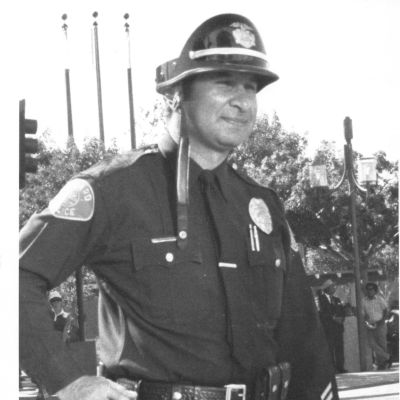 Cervando ?Mondo?
Ramirez
Did you know Cervando ?Mondo?? Please share your stories and photos, and help spread the word about this page!
Cervando "Mondo" Ramirez, a long time resident of Oxnard, passed away August 1, 2021, at the age of 82.

Mondo was born March 18, 1939, in Santa Paula, California and grew up on the Camarillo Ranch. He married his wife Dolores on November 27, 1969 in the home they resided in together. He was the youngest of his 5 brothers and one sister. He graduated from Oxnard Union High School in 1958. He spoke frequently of working at "Tony's nursery" in Camarillo during his high school years as well as assisting his family picking walnuts on the Camarillo Ranch. In 1971 he received an Associate of Arts Degree in Administration of Justice from Ventura College. He went on to get his Teaching Certificate in Criminal and Police Science in 1975, and a Criminal Justice Certificate in 1976, both from UCSB. He received a Bachelor of Science Degree in Criminal Justice from La Verne University in 1979.

After high school, Mondo joined the United States Army from 1958-1961 where he earned the wings of a Paratrooper with the 82nd Airborne Division. He then joined the United States Army Reserves from 1961-1964 when he was honorably discharged. He spoke frequently of his time with the 82nd Airborne Division and the jumps he did during his time there. He was proud to show off his patches and had them proudly displayed at home.

Mondo became a peace officer with the Oxnard Police Department in 1963 and retired after 30 years of service. He was selected as Officer of the Year in 1973 from the Kiwanis Club. He was also awarded the Medal of Merit from the Ventura County Peace Officers Association in 1985 as a result of being shot in the line of duty. Many will never forget the day he was shot in 1984 as he responded to a silent alarm call of a bank robbery in Oxnard. When he was able to return back to work, he did background investigations as his injury prevented him from returning back to patrol...his passion. During his years of service, he served in various positions including 10 years as an original member of the Special Enforcement Team (SWAT), and taught courses in Criminal Justice at the Ventura County Sheriff-Police Academy for several years. He has been described as being a "cop's cop" and the Oxnard Police Department was in his blood until his final days.

Mondo enjoyed his hobbies. He always seemed to have a camera in his hand and took "selfies" before anyone knew what it was. His photography included pictures of his family, the outdoors, birds, and planes. He loved aviation-related activities and was a regular at most air shows and air races. His favorite plane was the P-51 mustang and enjoyed watching them race at the Reno Air Races. He also had a love for woodworking and gifted many of his creations to family and friends. Mondo had a knack for gardening. If a plant was dying, he could nurse it back to life. You could always find him outside doing yard work and watering all the time. This was also something that he continued to do in his final days. And let's not forget his love for birds! He loved to feed his birds and enjoyed watching them outside.

He is survived by his wife Dolores Ramirez, his son James (Liz) Kilpatrick, his step-daughter Sandra (Dave) Castle, and his daughter Michelle (Chad) Owen, and grandchildren Sarah Sitton, Aaron Castle, James C. Kilpatrick, Jaxon Kilpatrick and step grandson Austin Owen, and great grandchildren Brodey Sitton, Genevieve Sanders and Theodora Sanders. He was preceded in death by his father Augustine Ramirez, mother Conception Chavez Ramirez, brothers Rueben, Johnny, Dan, Ed, and Joey and his sister Esther Callender.

A Memorial Service will be held on Friday, September 3, 2021 at 10am at the Chapel of the Hills, Conejo Mountain Memorial Park: 2052 Howard Rd, Camarillo, CA 93012.

Donations may be made in memory of Cervando "Mondo" Ramirez to:

- Oxnard Peace Officers Foundation Inc.

In Care of Ken Tougas

251 S. "C" Street, Oxnard CA. 93030



- Alzheimer's Association: https://www.act.alz.org/donate

EOW 08/01/2021. Your brothers and sisters in blue have the watch from here.
LINKS


Ventura County Star Memoriams
http://www.vcstar.com