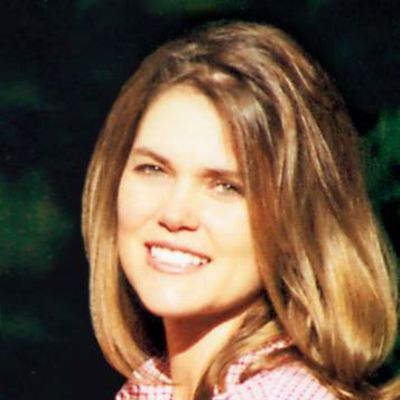 Celeste
Paxman
Oldham
Beautiful and radiant Celeste returned home to her Heavenly Father on March 16, 2015. She could light up a room with her smile and inspired everyone who met her. She touched so many lives with her beautiful soul and positive outlook. We will forever
Celeste DeOn (Paxman) Oldham, loving wife, daughter, sister, aunt, and friend, was called to her Heavenly home on Monday, March 16, 2015 after a 20-year battle with MS. Celeste was born May 15, 1976 in Denver, Colorado, daughter of Dennis LaMar and Zoetta Anne Burmeister Paxman. Celeste graduated from Mountain View High School in 1994 and attended dental assisting school at Provo College.

She married her eternal sweetheart, Matthew Levor Oldham on July 6, 2000 in the Mt. Timpanogos Temple. She loved each member of her family and extended family and found great joy in being with them. Her life was an example of the pure love of Christ to everyone she met.

Celeste began her career as a Dental Assistant at Christiansen Dental. Dr. Craig Christiansen and co-workers became very dear friends to Celeste, and their love and support truly blessed her life. She enjoyed sports, particularly softball, as well as scrapbooking, and shopping. A member of The Church of Jesus Christ of Latter-day Saints, she loved the temple and attended every Thursday for many years. Celeste was a life-time Primary teacher who radiated her love of the gospel and cherished the children she taught.

She is survived by her loving husband, Matt; her parents, Dennis and Zoetta Paxman; parents-in-law, Levor and Christine Oldham; her siblings, Robert (Danya Spann), American Fork; Anna J'Nett (Chris) Miller, Gilbert, AZ; Nathan (Andrea Zimmerman), Orem; Aaron (Jen Gilbert), Lehi; Matt's siblings, Robert (Melinda Atwood), Salem; Ryan (Melissa Busch), Spanish Fork; Daniel (Saedra Hubbs), Spanish Fork; Lori (Bingham) Fano, Spanish Fork; Melinda (Jason Gene) HoChing, East Mesa, AZ; James (Megan Barrett), American Fork; Angela (Gilbert) Rowley, Logan; Douglas (Melissa Soderberg), Spanish Fork; Eric (Mindi Reimann), Bountiful; and Matt's grandmother LaRene (Colson) Smith, Idaho Falls, ID.

Celeste also leaves behind many nieces and nephews who adore her. She was preceded in death by grandparents, LaMar and Mae DeOn (Goates) Paxman; Howard John Johnston; Anna Lorine (Steere) Burmeister; Albert and Nelda (VanDyke) Oldham; Lavern Smith; and a brother-in-law, Andrew Oldham.

Funeral services will be held Saturday, March 21, 2015 at 10:30 a.m. at the Spanish Fork East Stake Center Chapel, 1150 East 1240 South, Spanish Fork, Utah. Family and friends may visit Friday, March 20, from 6:00-8:00 p.m. at Walker Funeral Home, 187 S. Main Street, Spanish Fork, and on Saturday morning at the church from 9:30-10:15 a.m. prior to services. Interment will be in the Spanish Fork City Cemetery.