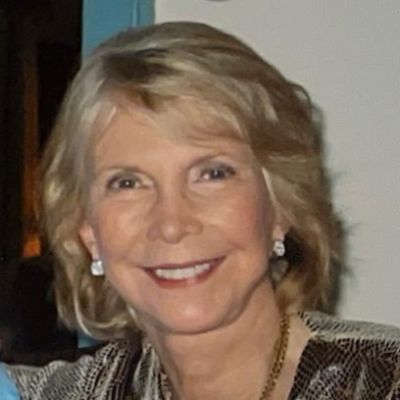 Cecily "Cece"
Rutledge
Megrue
Join us in celebrating Cecily "Cece"—please share your stories and photos, and help spread the word about this page!
Cecily Rutledge Megrue, "Cece", age 81, of Dataw Island, SC and formerly of Darien, CT, passed away peacefully on November 19, 2021 in Beaufort, SC.

Born in Indianapolis on March 21, 1940, Cece moved to Darien at age 12. She lived in Darien for nearly 50 years before retiring to Dataw Island with her beloved husband John. She was a graduate of Dana Hall School in 1958 and Smith College (Magna Cum Laude) in 1962. An Art History major, Cece had a lifelong love of the arts in all forms. A talented artist herself, she developed a love of English antiques, owning English Heritage Antiques, Inc. in New Canaan, CT for nearly 20 years. Cece navigated the antique dealers' markets all over New York City, becoming a regular at the auction houses and was highly respected among her peers. She took great delight in browsing museums and antiquing all over the world as she and John traveled extensively throughout the US, Europe, and Asia after retiring. She also treasured attending the New York City Opera and Broadway shows for many years with John.

Cece also had an avid love for animals, particularly dogs and horses. As a young adult, Cece spent a summer in Jackson, Wyoming where she spent the days riding horses and camping in the mountains. She loved her summer in the Tetons and often reminisced about her time there. In the late 1960's, Cece and her first husband, Kenneth B. Collins, got their first Briards and went on to breed and raise nationally award winning show dogs for many years, touring across the country with their three daughters in their large RV, filled with dogs and cats. Cece was highly regarded in the show dog world, having bred, owned, and showed 'Chateau Briard Vichyssoise' ("Hilda"), a top champion in the breed and Best in Show winner.

Cece is survived by the love of her life, her devoted husband of 32 years, John F. Megrue, and three daughters, Alison Wright (Steven) of Darien, Courtney Labe (James) of Los Altos, CA, and Heather Raymond (James) of Darien. She is also survived by 9 grandchildren and one step-grandchild: Martha, Emily, and Brian Wright; Madeleine, Sophie, and Hannah Ashley and Alex Labe; and Sarah, George, and Kelly Raymond, as well as her brother, John L. Rutledge (Barbara) of Wayland, MA and her niece, Madeleine Rutledge (fianc? George) of Philadelphia, and her 4 step-children Melanie (Charles), John Jr., Jeff (Karen), and Christine (Michael), her 12 step-grandchildren, and 1 step-great-grandson.

A private celebration of Cece's life will take place at a future date.

Anderson Funeral Home and Crematory is serving the family.
LINKS
Darien Times
http://www.dariennews-review.com