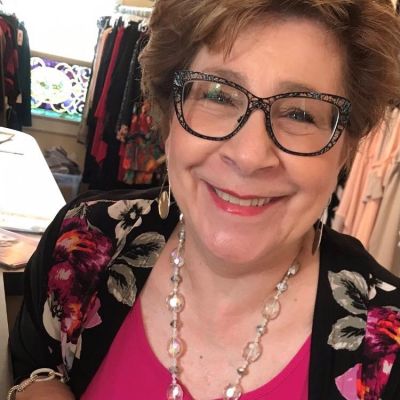 Cathy L.
Campbell
What do you remember about Cathy L.? Share your stories and photos here, and invite others to come share their memories.
Cathy Lynn Chorney Campbell, 62, born June 11th, 1958 in Winnipeg, Canada, died January 23, 2021 at Sentara Hospital in Woodbridge, Virginia from what was believed to be an undiagnosed preexisting, non-Covid related condition. Cathy owned the top rated women's boutique, Details of Occoquan, the two-time winner of the "Inside NOVA: Best of Prince William" award and winner of Virginia Living Magazine's "Best Women's Clothing Store in Northern Virginia" award in 2019.



Cathy was President of the Occoquan Merchants Guild, rejuvenating the membership from 14 businesses to over 40 by the time she was finished. She was also a member of the Bethel United Methodist Church as well as a WhizBang! retail consultant.



Cathy dressed people for over 40 years, starting with her Barbies by creating new looks for them with her Mom's sewing machine, and later for herself and her sister. Cathy said that if what she was looking for wasn't in the stores then she created it for herself.



With over 25 years of corporate retail experience, in 2006 she opened her own boutique and spent 15 years building her clientele to become a fixture of Occoquan, someone people went to for advice, laughter, and beautiful clothing.



Persevering through the pandemic, Cathy adapted to the new "normal" and never closed her door once, instead focusing on building her online presence. Her weekly Facebook Live videos became a staple for many customer's Friday nights as they watched Cathy do what she loved most: drink wine, laugh, and talk about clothes. She was excited to break ground with her most recent plan to convert her storefront into a mobile fashion truck in order to bring her clothing directly to her customers.



In this way, Cathy made a lasting legacy for herself marked by kindness, dedication, and her talent for fashion. She will be missed dearly by the town, her customers, and her family and friends.



Cathy was preceded in death by her parents, George and Daisy Chorney, and is survived by her daughters Stephanie Campbell of Richmond, Lindsey Campbell of Woodbridge, and her husband Dale F. Campbell of Woodbridge, as well as her sister Candy Wilkerson, and brothers George and Steve Chorney of Muskegon, MI.



An open memorial will be held in Cathy's honor in the fall, to be announced at a later date. Flowers may be laid at Details in her honor, while monetary donations can be made in Cathy's name to the PWC ACTS Hunger Prevention Center and the Hilda Barg Homeless Shelter.

Arrangements by Miller Funeral Home and Crematory, Inc.
LINKS
Miller Funeral Home Crematory Inc.

InsideNoVa/Prince William
http://www.insidenova.com