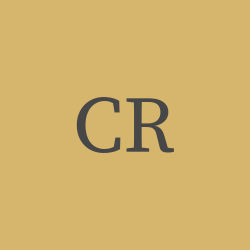 Catharine
Rowley
My Irish Ancestry: Catharine Rowley
A Short Story of an Irish Immigrant to America



Catharine's departure from Ireland coincided with the Gorta Beag of 1879 -- that being the last of the main famines of Ireland. I suspect that her parents Owen and Mary Rowley sent her off America to escape the hardships the family was facing.

Catharine's journey to America would require her making her way to Liverpool, England for a departure on the SS Indiana, an ocean liner of the American Cruise Line. During a voyage, the SS Indiana typically traveled with 46-1st class, 132-intermediate class and 789 - 3rd class passengers. This journey to America concluded after about 11 days on April 19, 1880.

American Line: SS Indiana - Liverpool, England - Philadelphia, PA USA

Catharine arrived in Philadelphia at 16 years of age making her way to a home in Germantown on Haines Street. There seemed to be a constant flow of Rowleys from Ireland, arriving over multiple generations, many ending up at an address on Haines Street.

Upon her arrival, she was set up in the home of one J W Gummy, a Cotton Merchant. This home consisted of JW's wife Jane and their son Walter. Jane's mother Mrs. Pinckney also resided at the same Wynona street address in Philadelphia likely running the house.

1880 United States Federal Census

The US Census of 1880 listed Catharine as a member of the Gummy household. Catharine was one of two servants the other being another Irish girl of 20 years called Annie Murphy. One would wonder if there was a connection between the Rowley and the Gummy families that led to a young

Catharine taking on the servant work at the home.

Regretfully, from the time of the recording of the census on June 4th, 1880, it would only be another 15 months before Catharine would succumb to the effects of pneumonia -- passing away on September 28th, 1881.

Catharine was laid to rest on September 30th, 1881 at New Cathedral Cemetery in the area of Front and Luzerne in Philadelphia,

Burial: New Cathedral Cemetery - September 28th, 1881

Even with the best efforts of Owen and Mary to provide a better life for Catharine, they found themselves mourning the loss of their 18-year-old daughter. An outcome they may have feared had Catharine remained in Ireland.

The story of the Rowley's in America includes this account of Catharine, a sister of my Great Grandfather James Rowley.