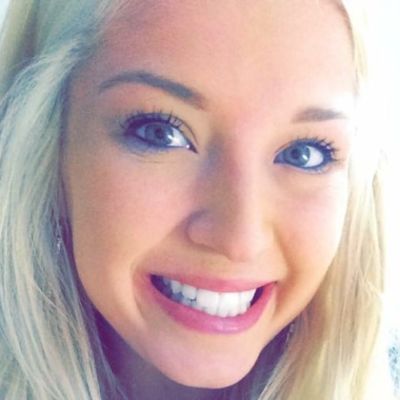 Cassie
Anne
Gruwell
Join us in celebrating Cassie—please share your stories and photos, and help spread the word about this page!
Cassie Anne Gruwell

AUGUST 2, 1995 – JULY 29, 2016

Obituary of Cassie Anne Gruwell

Our beloved daughter, sister, fiancé, and friend, Cassie Anne Gruwell, passed away suddenly on July 29, 2016, just a few days shy of her 21st birthday and 29 days before her wedding. Cassie was born in Vernal, Utah on August 2, 1995 to Jeff and Shauna Gruwell. She is the youngest of four children, with two older brothers and one older sister. When she was seven, she and her family moved to Schertz, Texas (a suburb of San Antonio) and lived there until she graduated from Samuel Clemens High School in 2013. While there, she enjoyed singing with the Texas Children's Choir, dancing with the Stars (the high school dance team), taking pictures, sitting on the roof outside her bedroom window, spending time with family and friends, and playing with her little dogs, Rosie and Charlie. Following graduation, Cassie joined her siblings in Provo, Utah, where she studied photography at Utah Valley University, and then cosmetology at the Aveda Institute. During her time at Aveda, Cassie started working part time at VASA Fitness. She progressed from front desk to operations manager, and finally to human resource assistant in the corporate office. She loved her time there and according to her work family, she was known for "her beautiful smile, contagious laugh, and kind heart". Cassie met the love of her life in October of 2015 when Spencer Dunlop was assigned to be her Home Teacher. He fixed her shower and stole her heart! They got engaged on April 8th and were planning to be married in the Salt Lake Temple on August 27th. The day of July 29th started like any other. After work, Cassie drove home and collapsed suddenly at her front door. She was found by her roommate and rushed to the hospital in an ambulance, only to have her heart stop beating en route. The doctors valiantly tried to save her,but to no avail. From her earliest days, people have been drawn to her sweetness and passion for life. Her memory inspires us to love more deeply, give more generously, and live life to its fullest! Cassie's memory lives on in the hearts of her fiancé Spencer Dunlop, parents Jeff and Shauna Gruwell, siblings Josh (Lauren) Gruwell, Ammon (Jamie) Gruwell, and Larissa (Gentry) Wiscombe, four nieces and nephews, and countless other friends and family. A visitation will be held at the Valley View Funeral Home at 4335 W. 4100 S., West Valley City on Friday, August 5th from 6-8 pm. Services will be held Saturday August 6th at 11am at 710 E. 800 S., Orem Utah in the northeast church building. There will be a visitation at that location from 10-10:45 am. The graveside service and interment will be at Valley View Memorial Park at 4335 W. 4100 S., West Valley City at approximately 1:30 pm.