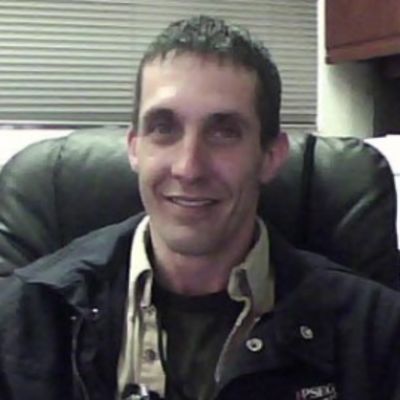 Casey
Wayne
Spies
Death leaves a heartache no one can heal. Love leaves a memory no one can steal.
Casey Wayne Spies was born on June 10th, 1969 in Cumberland, Maryland. He was the son of Mary E. (Ellsworth) and the late William A. Spies, Cumberland, MD. Casey died on May 7th, 2018 at Kindred Hospital, Melbourne, FL. He was 48 years old.

Casey is survived by his mother, Mary E. Cotoia, Merritt Island, FL, his wife, Ardena Carter, Cape Canaveral, FL, two brothers, Jason W. Spies, Jacksonville, FL and Zachary Cotoia, N. Providence, RI, along with his sister, Amy Moreau, Merritt Island, FL. He also leaves behind two daughters, Jessica (Spies) Vaillancourt, Deering, NH, and Dominique Lenois, Bremerton, WA, a step-son Edward DeArce, Alexandria, VA, and step-daughter Sydney Carter, Chicago, IL. He has two grandchildren, Elijah and Esme Vaillancourt, Deering, NH, and a nephew, Aidan Spies, Jacksonville, FL.

After growing up in Cumberland, MD and graduating from Allegheny H.S., he later moved to Daytona Beach, FL. While living in Daytona, he obtained his A.S. Degree from Daytona Beach Community College. Casey was also a former resident of Providence RI. While living in Providence, he worked as a welder for General Dynamics in Groton, CT., then transferred to take a welding supervisory position with Electric Boat's west coast facility in Bremerton, WA. He later moved to Bridgeport, CT where he worked as a welding supervisor at Derecktor Shipyards until 2008 when he moved to Chicago, IL, and assumed the position as welding engineer with Tower International. Casey loved creating art and working with computers. He moved in 2017 to Cape Canaveral, FL to be close to his family while receiving continued cancer treatment for metastatic lung cancer. He was cremated at Island Cremations, Merritt Island, FL. A future celebration of his life and scattering of his ashes is being planned.

His creative spirit and sense of humor will always remain with those who knew and loved him.