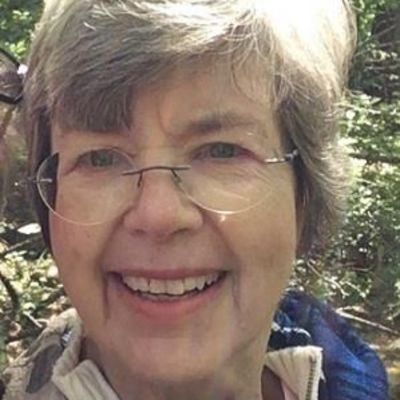 Carola
P.
Sandoe
Help us celebrate Carola! Please share your stories and photos, and invite others who remember Carola.
Carola (Cori) Phelan Sandoe was born in Cambridge, MA on March 5, 1946. She grew up in Belmont, MA and settled in Hanover, NH, where she met the love of her life, Mike Sandoe. Cori peacefully passed away on February 23, 2021, surrounded by her three children.

As a child, she loved playing with her siblings and friends in her neighborhood, and in Radcliffe Yard, where her mother (C. Edna Phelan) studied and worked.

After graduating from Matignon High School, Cori discovered a love of biological sciences at St. Mary's College of Notre Dame in South Bend, IN. She went on to receive a Master's degree in biochemistry from the University of New Hampshire. While studying in Durham, she became very involved in the outing club and fell in love with the White Mountains, where she hiked regularly for most of her life.

Cori always had an adventurous spirit, and as a young woman, she hopped on a boat to Germany where she connected with her maternal German heritage and worked in a laboratory at the Philipps-Universitat in Marburg.

After returning home, Cori joined a research laboratory at Dartmouth Medical School. She spent her entire career at the Medical School, joining the faculty as an instructor of first-year medical students. Once settled at Dartmouth, she took a course to learn SCUBA diving where she met a dashing undergrad named Mike. They married in 1975 and moved to Etna, where they were soon joined by their three children, Andrew, Christina, and Elisabeth (Lizza).

Cori shared her love of nature, gardening, hiking, science, and spirituality with those close to her. To be loved by Cori was to share both deep conversations and saucy belly laughs. Despite over 40 years in the Upper Valley, she loved exploring and travel. Whether it was exploring a new mountain trail with the Etna Hiking Club, traveling cross-country with Mike, or visiting her children in their international work and studies, she was always up for trying something new.

In addition to her adventurous spirit, Cori lived a life of service. She served by doing cholera research at Dartmouth, she served on the Board of the Upper Valley Hostel (now Maynard House), she volunteered at the Listen Center, and every Christmas she could be found serving a community dinner at the Sacred Heart Church in Lebanon.

Cori is predeceased by her husband, Michael, and her brother, Kent. She is survived by her sister, Marcia Webster, her brother, Alan Phelan, her three children, Andrew, Christina, and Lizza, and her six grandchildren: Christian, Sebastian, Clara, Michael, James, and Charles. Time with family was Cori's greatest joy, and her favorite times were those when the family assembled and was once again "the right size".

A funeral Mass will be held at St. Denis in Hanover, NH at noon on Saturday, February 27, 2021. A livestream of the funeral service will be available on the St. Denis website: https://www.saintdenisparish.org. In lieu of flowers, donations may be sent to Listen Community Services in Cori's memory at the following address: http://www.listencs.org.

Brewitt Funeral Home, 14 Pine Street, Exeter, NH is assisting the family with the arrangements. For more information,please visit brewittfuneralhome.com.
LINKS

Valley News of Lebanon
http://vnews.com
Memories
Looks like something went wrong.
Reload the page and try again.