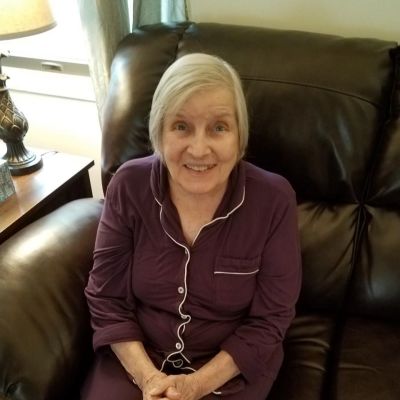 Carol
G.
Tierney
Help us celebrate Carol! Please share your stories and photos, and invite others who remember Carol.
Carol Tierney, was a native of Wilmington DE, passed away at a health care facility in Elkton, MD on 1/2/2022. She was 87 and the third child of six children born to Anne and Thomas Gerstenberg.

Shortly after graduating from High School, Carol entered the Benedictine Community in Ridgely, MD. She earned a Master of Arts Degree in education and taught Elementary students for several years in Wilmington, DE. In the early sixties Carol taught children with special needs at the Benedictine School in Ridgely, MD and became the Director for eleven years.

In 1977, Carol left the Benedictine Community and married Francis J. Tierney of Chesapeake City, MD. Together Carol and Frank devoted themselves to breeding, training, and harness racing. Also during this time Carol was a special education teacher and coordinator at Gilpin Manor in Cecil County for several years. Carol was devoted to Frank till his death in 2017.

Carol's greatest love was her husband, Frank. She was most happy on the farm caring for her beloved horses, dogs and cats along with helping Frank. Together they managed and raced many well-known and highly successful standard bred horses. Carol never missed a race with Frank as they raced at Pennsylvania, Delaware and Maryland harness tracks. Their success as owners and trainers was tremendous and they won numerous Maryland stakes races.

She will be missed by many friends who benefitted from her caring nature love of life.

Carol is survived by three of her siblings: Nancy Lykes of Oakhurst, NJ, John Gerstenberg of Wilmington, DE, and Loretta Abrahamsson of Sterling Heights, MI and their families.

A memorial will be scheduled at a future date. In lieu of flowers, memorial donations may be made payable to "Alzheimer Foundation" or "The Benedictine Community" in Newark, DE. To send online, condolences please visit www.rtfoard.com
LINKS

R.T. Foard Funeral Home, P.A.

Cecil Whig
http://www.cecildaily.com/site/contact.html