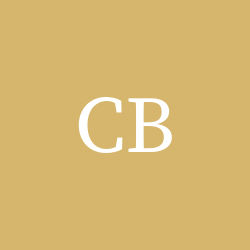 Carol
H.
Bennett
Join us in celebrating Carol—please share your stories and photos, and help spread the word about this page!
Carol H. Bennett, of Concord, NH, passed away on January 3, 2021 at her home at Havenwood Heritage Heights.

Carol was born on March 12, 1932, the daughter of the late Harold and Helen (Sterritt) Kimball. She grew up in Medford, MA, and married and made her home in Easton, MA for over 30 years. Throughout her life, Carol was an adventure seeker, a traveler but hated flying and driving over bridges. Carol enjoyed trips to faraway exotic places as well as to local forbidden ponds. She was a wonderful dancer and loved to hit the floor at any opportunity. She found treasures wherever she went, whether it was on the side of the road, at the dump, or yard sales and these treasures were usually interesting tree branches, rocks, flowers, and wallpaper remnants. As a child, she won the Boston Herald Spelling Bee and won a trip to D.C. She enjoyed her time as a Campfire Girls troop leader. As a member of the Easton, MA Garden Club, she participated in the New England Flower Show for many years. She truly loved nature, flowers, and birds, however she despised squirrels since they would eat all the bird seed from the feeders.

She was a Reiki practitioner, a member of Mensa, and a feminist before it was a thing. She worked as a practice manager for a GI MD group at Faulkner Hospital. She was a winner of gold and silver medals at the Senior Granite State Games in shuffleboard and bowling, and is remembered for being a voracious reader, and volunteered at the Havenwood Heritage Heights Library.

She was a woman that loved life, and did as she pleased, but she made time for what mattered most - her children and grandchildren. She loved playing games with her grandchildren such as Uno and Pick-Up Sticks. Winner of the game was dubbed the "Grand Poobah".

Carol is predeceased by her parents, Harold and Helen Kimball; her sister, Lois O'Donnell of Hudson, MA; and her daughter, Laurie Bennett Ellis, of St. Augustine FL. She is survived and remembered by her daughter Kim Bennett Zeuli, and her husband Alec, of Onset, MA; her daughter Karen Bennett Mark, and her husband Daniel, of North Easton, MA; her daughter, Kris Bennett LaBrake, and her husband Matthew, of Concord NH; granddaughter Alessandra Venski, her husband Scott, and their children Riley, Logan, and Ashlyn; grandson Antone Zeuli; grandson Jared D'Amico; grandson Joseph Tracy; granddaughter Andrea Mark; grandson Gregory Mark; granddaughter Katherine LaBrake, her fianc? Dillon Bailey, and their daughter Cecelia; and granddaughter Jillian LaBrake.

There will be a memorial service later in the year.

Arrangements are entrusted to the Bennett Funeral Home of Concord. Fond memories and expressions of sympathy may be shared at www.BennettFuneral.com for the family of Carol Bennett.
LINKS


The Boston Globe
http://www.boston.com/globe%20Or%20http:/www.legacy.com/obituaries

The Concord Monitor
http://www.concordmonitor.com
The Enterprise
http://www.enterprisenews.com