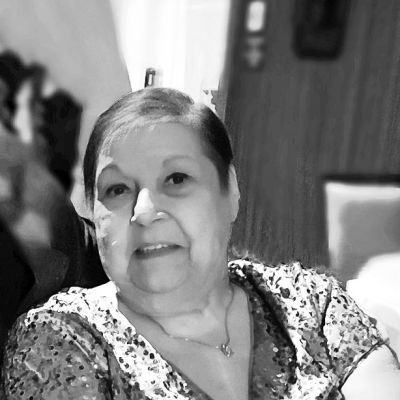 Carmela
Ann
Sholders
Help us celebrate Carmela! Please share your stories and photos, and invite others who remember Carmela.
Carmela Ann Sholders, age 82 of Lawrenceville, passed away Tuesday, December 7, 2021 at St. Vincent Hospital in Evansville. She was born February 1, 1939 in New York, NY to Edmond Modugno and his wife Esther (DeVito) Modugno.

As a young woman, Carmela married William Lane Anthony. He preceded her in death on July 16, 1967. On September 9, 1971, Carmela married Marion DeVere "Curt" Sholders in New Rochelle, NY. He preceded her in death on April 11, 2015.

Carmela was a wonderful homemaker to her family and loved her grandchildren, great-grandchildren, and great-great-grandchildren. She also enjoyed her time as a member of the Lawrenceville VFW Auxiliary.

Surviving family includes: three children- Jean Powden and husband Robert of Lawrenceville, Debra Tewell and husband Steven of Lawrenceville, and William "Bill" Anthony and wife Cynthia "Cyd" of Evansville, IN: seven grandchildren- Tabatha Lykins and husband Desi, Kristina Western and husband Brian, Kenneth Fox, Travis Wells and wife Jessica, Kylee Anthony, Dylan Wells and wife Paula, and Kurtis Anthony and wife Brittany: nine great-grandchildren- Bailey McCullough and wife Madison, Dominic Wells, Gavin Lykins, Bryden Tougaw, Ariana Wells, Chase Wells, Haylee Wells, Noah Lisy, and Jearon Lisy: one great-great grandson- Lucas McCullough: one sister- Lee Vacalopoulos and husband Paris: one sister-in-law- Margaret "Marge" Kasinger and husband Jim: and one brother-in-law- Merle Shoulders and wife Hazel: and numerous nieces and nephews.

She was preceded in death by her parents and husbands.

A celebration of life will be held on Sunday, December 26, 2021 at the Lawrenceville VFW. Carmela's family will receive family and friends from 3:00 p.m. until 4:00 p.m. There will then be a time of sharing at 4:00 p.m. followed by a reception. Cunningham-Young Funeral Home of Lawrenceville is assisting with arrangements.

Online condolences can be sent to the family at www.cunninghamfuneralhomes.com.
LINKS
Cunningham-Young Funeral Home
http://www.cunninghamfuneralhomes.com

Daily Record - Lawrenceville
http://www.lawdailyrecord.com