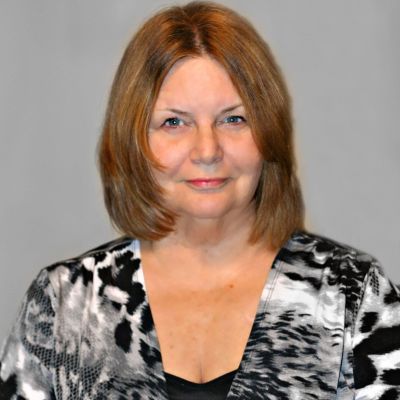 Carla
Jo
Barger Dodson
What do you remember about Carla? Share your stories and photos here, and invite others to come share their memories.
March 13, 1951 ? June 8, 2022

Carla Jo Barger Dodson was a selfless woman and devoted teacher of 35 years. She unexpectedly left this world on June 8, 2022, at 71 years young, following surgery complications at Baptist hospital in Pensacola, Florida. She was born March 13, 1951, in Oklahoma City, Oklahoma to Alvin Davis Barger and Georgia Elise (Koonce) Barger.

Carla and her younger sister, Brenda, grew up on the family farm southeast of Chickasha, Oklahoma where Carla enjoyed helping her father show his prized Holstein cattle at livestock fairs all over the region.

Carla graduated from Chickasha High School, Class of 1969. Following, graduation she attended Oklahoma College of Liberal Arts and received a degree in Speech Therapy. Carla taught in a host of cities in Oklahoma, Arkansas, and Florida. Much of her career was spent as a special education teacher. She enjoyed many years of coaching a Special Olympics team with close friends. She touched the lives of many students and stayed in contact with several throughout the years. The work she did in the education system is commendable.

Carla is preceded in death by her father, Alvin Barger of Texas and mother, Georgia Koontz Barger of Oklahoma. She is survived by a sister, Brenda Barger and life-long partner David Everett, of Austin, Texas; the father of her children, Dwight Wolfe, of Saginaw, Texas; a daughter, Tracy Kennedy and husband Bill of Saint Clairsville, Ohio; a son, Geoffry Wolfe of Crossett, Arkansas; a granddaughter Alisha Kyser and husband Jamie of Crestview, Florida; grandsons Justin Milligan and Bryan Milligan of Crossett, Arkansas; a granddaughter Breanna Murphy and husband Evan of El Dorado, Arkansas; great-grandchildren Audrey, Savannah, and Keegan Kyser of Crestview, Florida.

Her hobbies included gardening with her grand and great-grandchildren, mud riding on her side-by-side, going to the beach, hosting parties for her friends, and spending time with all of her family. Carla made many friends wherever she went and helped foster a love of education in many children.

Carla spent her last week doing some of her favorite things. She planted flowers, put up lights around her porch, and enjoyed a laid-back and fulfilling week with her son. She also made sure to tell as many people as possible how much she loved them. Carla's final wish was to have her ashes spread in the ocean, her favorite place to be.

Carla will be remembered as a fun-loving and often mischievous friend, a dedicated teacher, and a devoted grandmother and great grandmother.

We would love for any of her friends or former students to join us for a Celebration of Life on July 2nd, 2022 in Florida. More details to come. In lieu of flowers, memorials can be made to the American Heart Association or the Special Olympics.
LINKS
Navarre Press
https://navarrepress.com/obituaries