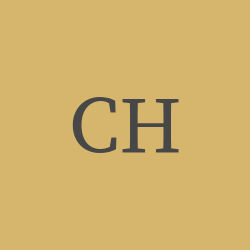 Carl
Jackson
Howell, Jr.
What do you remember about Carl? Share your stories and photos here, and invite others to come share their memories.
ASHEVILLE - Carl Jackson ("Jack") Howell, Jr., 93, passed away February 28, 2021 at Mission Hospital in Asheville.

Carl, the son of the late Carl J. and Evelyn Howell, was born and raised in Concord, North Carolina. He was preceded in death by his parents, his first wife of 42 years, Barbara Weaver Howell, and his sister, Joyce Fuller (Oscar). He is survived by his second wife of 26 years, Virginia Jenkins Howell; children, Carla Howell Greenfield (Dave) of Pittsburgh, Pennsylvania, Barbara Carol Howell (Loren Gifford) of Asheville, and David Jackson Howell (Anne) of Charlotte. He is also survived by five grandchildren, Michael Greenfield (Sarah), Allison Greenfield, Terra Howell, Jennifer Wade (Tate), and Lisa Flood (Will), as well as seven great-grandchildren, a niece, Anne Warf (Tom) and a nephew, Mark Fuller, and several great-nephews and nieces.

Carl, an Eagle Scout, graduated from Concord High School, where he was a star football running back for the Concord Spiders. He served in the Navy toward the end of World War II, stationed primarily in California. He went on to attend NC State, graduating with a chemical engineering degree. His career took him to the Washington, DC area, Decatur, Alabama, and then finally to Charlotte, where he worked for the Celanese Corporation for over 30 years. Among the highlights of his career with Celanese were his many travels to other countries, including Mexico, Canada, Europe, Japan, India, and China, where he had lengthy stays for major projects. In retirement he bought a mountain cabin close to Banner Elk, North Carolina, where he frequently spent time with his second wife, gardening, hiking, and enjoying the mountain scenery. He and his wife moved to Asheville a few years ago to be closer to family members.

Carl was known as a quiet, intelligent, but unassuming gentleman. He enjoyed traveling, exploring nature, and reading, especially scientific and medical literature and science fiction. He was a devoted provider and caregiver to his family members. The consummate engineer, he was a meticulous planner who enjoyed designing and building projects. He also had a fun-loving, whimsical side that was sometimes expressed in the activities he participated in with his children and grandchildren. He is fondly remembered by two generations for the cable cars (forerunners to the popular zip-lines of today) that he built in his backyard.

Morris Funeral and Cremation Care of Asheville, North Carolina, is serving the family, and condolences may be sent to them at www.morrisfamilycare.com. A private service will be held for immediate family.

In lieu of flowers, the family is suggesting that memorial donations be made to Blue Ridge Conservancy, at blueridgeconservancy.org, or at 166 Furman Road, Boone, NC 28607.
LINKS
Morris Funeral Home
http://www.morrisfamilycare.com
The Independent Tribune
https://www.independenttribune.com/site/contact.html

The Charlotte Observer
http://www.charlotteobserver.com
The Asheville Citizen-Times
http://www.citizen-times.com