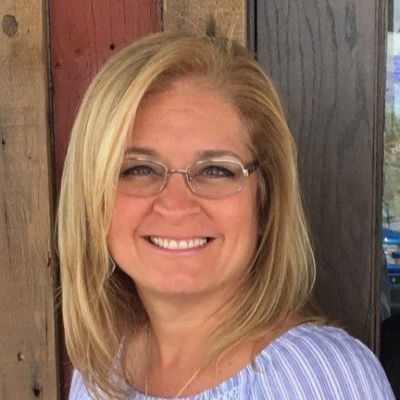 Cammie
Lelayne
Schnautz
Join us in celebrating Cammie—please share your stories and photos, and help spread the word about this page!
Cammie Lelayne Robinson Schnautz ran to the welcoming arms of Jesus on June 18, 2022, and is pain-free in a perfect new body. She passed away peacefully in her home in the presence of her husband and a dear friend. She was born on January 22, 1968 to Michael Wayne Robinson and Cathy Mae (Knight) Robinson in Houston, Texas and lived a full and joyful life focused on her Savior Jesus Christ.

Cammie is preceded in death by her grandkids Candon and Brezlyn. She is missed by so many including her Facebook video audience (which started with her diagnosis and the Preacher's request for her to make video lessons for her Sunday School class), the kids that she taught at church, church members over many years, and decades of friends from many circles in life including precious friends at work. Surviving and missing her also are her adoring husband, Danny; loving children Brittany, Kyle, and Courtney Rogers of Pasadena; admiring step-daughters Krystle (Phillip) Sanders and Julie (Tyler) Jones of Houston; step-son Michael Rogers Jr. of Austin; caring dad and mom Michael and Cathy Robinson, of Pasadena; brother Michael Robinson, Jr. of Houston; and cherished grandkids Kaiston, Travis, Mathew, Emmalynn, and Kahlen. She absolutely loved being a Gigi! She also treasured cousins and cousins-by-heart around Texas and Louisiana who shared a great love for one another and life.

Bearing fruit for Jesus was a main life goal that Cammie pursued. She rose early each morning to pray and then study the word of God. There was only one Cammie; you saw her kind and loving actions and that is who she was through and through. She had a passion to help hurting women and she did so by providing meals, encouragement, and so much more. She was an avid servant of Jesus and worshipped and served at Central Baptist Church of Deer Park. As a child, Cammie was a bus kid at Austin Avenue Baptist in Pasadena and came to the Lord there. She brought her family and many others to church and then to the saving grace of Christ in the following years. She then grew to serve in church including singing in the choir, leading kitchen work, teaching kids Sunday School, and running a kid's bus route of her own. She had unshakable faith and would say, "if God can make the Grand Canyon, He can do this." She lived Micah 6:8 steadfastly. She was tolerant of people and things as long as it was not against God's will. She valued right and wrong, and knew more than she let on because she didn't want to be the one in the spotlight. She didn't get rattled by things ("That's the least of our worries").

She was last employed as the credit and collections manager at Clark Freight Lines, where she excelled in her work. Additionally, she brought Jesus into the workplace throughout her 13 year tenure with encouragement, joy, service, and ministry.

Traveling was fun for Cammie, and she saw much of God's creation. She enjoyed going with friends to ladies' retreats and conferences such as Beth Moore and She Speaks. Cammie was an avid homemaker and loved keeping an uncluttered house and updating the decor. She had great joy in decorating for holidays, especially Christmas. She also had fun buying holiday candy and hiding her favorite bag. Between her pool, plants, and butterfly bushes, she always had a project going, which also included refinishing furniture and repainting rooms in the house. She organized events like family reunions and birthday parties effortlessly and without stress. She provided for kids and people in need. Cammie didn't get bogged down in details or disappointments but instead modeled paying attention to the important parts of life which is people. She had a big heart, a big glorious laugh, a sweet tooth, and she extended herself beyond her own self-wants and comfort level when she could serve someone. She was gorgeous and liked to be her best in every way possible.

Cammie loved flowers, butterflies, and lavender. In honor of Cammie, she would appreciate donations to the missions ministry at Central Baptist Church Deer Park or Project Joy & Hope in Pasadena.

It was a hard two and a half years. But God was faithful; we saw many blessings from the Lord along the way including the incredible support of family, friends, and the members of two churches. Cammie ran the race that she was called to complete, and some of her last words were, "I did my part." She would hope that you, too, would do your part. Fulfill your roles, hug those that you love, and savor the time with them. Be ready today for eternity; it may be closer than you think. John 3:16

The service was held at Central Baptist Church Saturday, June 25, followed by the interment at Grand View Memorial Park. Arrangements were in the care of Peevey Funeral Home.
LINKS
Peevey Funeral & Cremation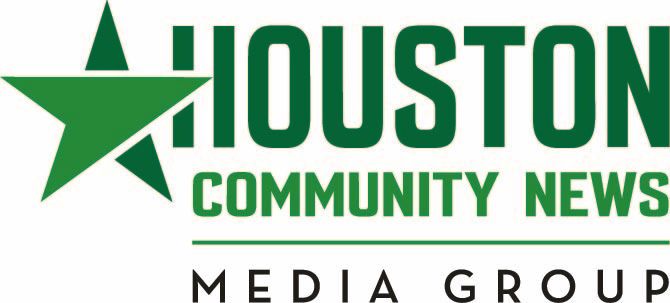 Houston Community Papers
http://www.chron.com